Journal: 05 / 2006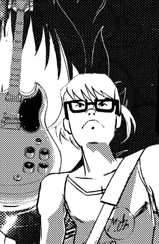 I have started to practice a new way of waking. Maybe this has been going on for a couple of months. I can't be sure of the months anymore. I spent the longest stretch of my life — a stretch that feels like everything when I think of it in context, because it started, and then it continued, and now that it's over it feels like everything is over — wanting only to have my own house, where I could be by myself. I started wanting this way, I suppose, when I was about five years old. I was a nature lover, though only when by "nature" one meant lying in bed with eyes closed, light gone, and no sounds to hear. I wanted dreamless sleep in a climate-controlled space. I wanted to be alone. Soon I realized I wouldn't be alone; I saw others and seeing them only made me want things. I started to find ways to get the things I wanted, and I started to be resented. I wanted sex so I got sex; I found love lying somewhere and tried to trade it for something lonely. I ended up incurring even my own wrath. Sooner or later I lost sight of acknowledging that I, really, deserved anything. I made it so I didn't own anything anymore. I threw everything away.
Eventually, the thing I wanted materialized in front of me; I found a way to be alone. I moved into my own apartment, and I'm still here. My dream of long ago involved having a small camping tent and a sleeping bag in the apartment as well. I'm not exactly hard up for a tent anymore, though if one fall into my lap I'd glady pitch it and put my futon in there. Well, maybe not now. It's warming up a bit too quickly. The sleeping bag, though, I could definitely go for. Again, though, I'm not going to go looking for one. If I happen across a sleeping bag that's cheap and doesn't feel like it's made of cardboard (despite having only ever slept in a sleeping bag twice, I consider myself quite the connoisseur), it'd make a perfect impulse buy. Going out to look for it, though, at this point, feels something like giving up, like standing on railroad tracks with arms held wide open.
So lately I've been sleeping without grieving. My job is the easiest thing in the world, which isn't to say it's boring or unimportant; I get to my desk, sit down, and do various things for various people. I entertain people at lunch, or else I eat lunch alone. It used to take a lot for me to feel like I was giving this World-Class Corporation their money's worth; now I realize that all is a time-waster. All we do until time wastes us is waste time; all we do until time kills us is kill time. I don't think so much about time killing me anymore; I think in terms of paychecks. I get here, the time passes, and I go home. I sit on my sofa and play the guitar for maybe four or five hours, I eat something, and then I go to bed. I neither smile nor frown when no one's around. When I'm the only one "around," I don't need to do anything with my face.
What we need to hear to know our time is passing too quickly is hear someone else say time passes quickly, and agree with them. Where these statements come from, originally, I don't know, though today, victim of some disease, home of some benevelont parasite, one secretary says to the other, "My, May will be over at midnight tonight. It'll be June already!" I thought: they're right. A whole month silently dipped into the mist. For this whole month, I've had a new bottle of red Tabasco sauce sitting on the shelf in front of my PSP games and these eight Kubrick-block teddy bears in colored soccer jerseys that I got free with bottles of Gatorade. (The thing about the bears is that I only started minding what colors they were after I had a half-dozen red ones.)
Last week, they stopped selling Gatorade in the cafeteria upstairs. This week, they removed Aquarius — Coca-Cola's long-selling answer to Japan's Pocari Sweat; it tastes a little fruitier — from the vending machine, and replaced it with a new Aquarius-branded carbonated energy drink disaster that tastes like Alka-Seltzer with a twist of piss that would issue out of an animal you'd get by cross-breeding a pit-bull and a lime tree. I fell off the wagon yesterday and drank a Coke. I'd been avoiding Coke at lunch for about three months because of my being suddenly pre-diabetic (Pre-Diabetes is apparently what you major in before going to Diabetes school) and all. (Aquarius is amazingly sugar-free, and was the doctor's precise recommendation.) Why they changed the Aquarius is beyond me; the vending machine in our cafeteria is manipulated by unseen puppet strings. I asked the old lady at the cafeteria convenient store and she made a sad face. "Maybe someone is trying to tell you to break your habits and try something new? Have green tea." It's all she ever drinks, she says — and she's diabetic, too. "I like my habits, though," I said, "and besides, Aquarius tends to make me feel all right. It has minerals and things in it." She counters with, "So does a healthy, balanced diet."
The girl in the elevator never talked to me. I asked the old woman about her, and she said that the girl never talked to her anymore. She said she seemed down. One day, the girl and I were in the little convenient store together. The girl bought a box of chocolate cookies. I bought a bottle of Gatorade. This was about two weeks ago. The old lady said, "That was her." I said, "That's what I thought."
I never heard what I needed to hear out of her. All I needed to hear was a sound. She never made my telephone or my doorbell ring. What a profound sound; it was most likely designed with love in mind. It punctuates any moment; you hear it ring, and you know someone stands outside your door, waiting for something. You hear that, and you throw some pants on. You don't hear that, and the pants stay on the floor, and your wallet, and your keys with them.
Today I put money on my Edy; Edy is a kind of card manufactured by Sony. It is a back-runner in the race to establish a cashless-cash card standard throughout Tokyo. The forerunner is Suica. Edy is more hip because it's Sony, and several cellular phones already have it built in. Suica is a lock because it's also a train card. You can charge it at any kiosk in any Japan Rail station. Among the rows of ticket-dispensers, there's this one that doesn't dispense tickets. You just put your card in, put in money, and then take the card back. Every time you rub it on a JR ticket gate, you see your balance flash on a little panel. It's no "Minority Report"-level retinal scans, though I reckon no one wants those, anyway.
Edy is far more fascinating to me for many reasons. For one thing, Sumitomo Mitsui Banking Corporation ATMs at AM-PM convenient stores have an Edy panel on them, meaning that if you insert your bank card into the machine and then set your Edy atop the panel, you can directly transfer savings to your Edy card. It can hold up to around $1,000.
To those who say, "What if you lose the card?" I say all you do is call Edy and they cancel your card, making it unreadable. Those of you who say, "What if the card is stolen?" I say, What if you get hit by a bus? Don't drag this out; we're not elementary-schoolers playing with toy guns. There's no "I have a bulletproof vest!" "Well, then I shoot you in the head!" "I have a bulletproof head!" Then I shoot you in the hand to make your drop your gun and then shoot you in the knee to make you bend forward and then shoot you in the back of the neck!!" "Well . . .
I have a forcefield
!!" We're not talking about playing with life and death; we're talking about cashless cash.
I figure it's about as good an idea as any, so long as you treat that little card with the proper respect. You know, like you'd treat cash.
As Edy / Suica panels are becoming a standard feature on many notebook and desktop computers, and will soon be usable for internet payments small and large, people are getting paranoid. It reminds me of America in kind of a nostalgic way; my mother, for example, would never dare let her children purchase something with her credit card on the internet, where there are security servers in place, though she'd gladly wield that credit card at a Target store, holding it out and giving it to some kid who probably punctures parked cars' tires as a hobby. What it all comes down to, in the end, is that we need to be careful with what is ours. We need to treat our passwords and our PINs like we would treat our children and our pets.
So I'm putting money on this Edy — also my employee identification card and security keycard — today because the only drink they had at the little convenient store was Pepsi, and the vending machine (which has Coke) doesn't accept bills. The Edy charging kiosk is tall and lean, designed like a hip videogame console circa 1998. This hip design is how Sony plans to make money with Edy — you get this thing installed in shops all over the country, you get the network installed, you charge websites a flat fee for using it; it's all bizarrely entreprenuerial. I fear what will happen when the competition with Suica reaches a fever pitch; will they start charging interest, or what? How would that work? Anyway, you put the card on the plate at chest level, and little LEDs light up around it. A digital display tells you how much cash is on your card. You put a bill into the acceptor, and it gets sucked in there. The LEDs change color from orange to red to green to blue. Then there is a sound, like a wind chime moving backward, inspired by a gust of wind noisy as the chime itself. Then, that's it. You let go of the card and it snaps back up on the lanyard around your neck. You have offered money to a machine, and you end up with less than you were carrying when you started.
The sound is the most important part. The sound exists to make a connection between the air around us and the disappearance of the money from our hands. It urges us not to forget the value on intangible things.
I'd imagine it was quite vigorously focus-tested.
So I look up from the Edy and this girl from the elevator was looking at me. She had a tray with a noodle-bowl and a bottle of "Beauty Tea." She looked like she'd be tremendous to behold when angry. I'd be tempted to push her to the edge if she'd ever actively love me and I'd ever passively love her. What I'd need to hear out of her was, yes, that doorbell. Today I decided it will never come.
It's just as well, though, that I can never speak to the elevator, because I recently experienced an adventure involving two rings of a doorbell
. I wrote a Japanese version of "the elevator can only ever elevate her" and "everything you own, everywhere you go" on my Japanese blog, including a little bit of extra gibberish about Edy cards, telephone ringtones, and doorbells, and when you're going to ring it, and one of the more regular readers, who's been around since the beginning (lord knows how this person found it), read it and emailed a straightforward request to my cellular phone. This reader, an avid user of the manliest male pronoun "
Ore
" and a wide abuser of yakuza-movie slang, had my cellular phone email because I'd enjoyed trading so many amusing messages about popular music and said, one day, hey, email my phone. I ended up inviting this person to a bunch of rock shows, and this person never showed up. I never really expected "him" to show up, anyway. I was never very insistent.
So the request was, "Can I send you a present to cheer you up?" I said, "Sure." "Then tell me your address." I obliged. I don't turn down presents and I wasn't afraid of this guy sending me a pipe bomb or something. From what I could tell he was poor as I'd used to be; he wouldn't waste the cash on shipping. I asked anyway, "What kind of present are we talking about?" The answer was simple: "Just something that reminds me of you."
Sunday morning my doorbell rang, and it was a package. I opened it up — two DVDs. The one on the top grabbed my eye.
It was a gravure idol DVD. Basically, a "gravure idol DVD" is a natural evolution of the
Sports Illustrated
Swimsuit edition. It is not pornography. It is merely a very good-looking girl in a swimsuit posing in front of brick walls, sitting on beds, with her legs in a swimming pool, or while climbing stairs. Sometimes she's outside. The music is awful and there are no sound effects. This is not something you need to hear. The display is high-definition; that's what matters. You mute your television, like I do, and play guitar. I'd never watched a gravure idol DVD before until that afternoon (went back to sleep after the DVDs arrived, actually), and it was so very easy to figure slot my personal habits into place: just as though a "watch while playing guitar" sticker was on the package. It is visual background noise for men who like beautiful women. You should see the
Amazon.co.jp
reviews of it. Guys comment on the most curious details of her features; the curves of her ankles, et cetera. If you think it's kind of weird or creepy, realize that there are perhaps-far-greasier individuals digesting the details of videogames in
far creepier places
. Videogames are an all-consuming preoccupation; they demand your eyes and ears and fingers. Gravure demands only an occasional glance, like the periodic feeding of a fish in an aquarium. You can be an expert at it if you've ever force-maintained an erection for more than five minutes while all alone, lacking so much as a photograph of your own sister for mental support. Sometimes this girl in the video smiles; you wait for it like you wait for your new tropical fish to duck into the little plastic castle. How novel: you're waiting for something you bought, something you own because you can see it, to become invisible.
Eventually, I put in the second DVD. It's the same girl. The girl is talking this time. She's twenty-two years old, she loves Japanese pop music and horror movies, she is single, and her hobbies include playing the piano and reading
shoujo
manga. She'd been talking for all of two minutes before I turned the sound back up. There's a scene where she's dressed up as a nurse and talking to the camera. The camera is playing the part of a sick man. It plays it admirably well. She says, "How are you feeling today?" There is silence. "How is your fever?" She listens to silence for a moment that splits into two moments and quivers like the wings of a butterfly. "Well, we'd better check it anyway, just in case!" She leans forward, with the thermometer. The camera shows us her tremendously gorgeous breasts, round and soft and trembling with physics. She checks the thermometer when it's done, and says, "Well, it seems like it's gone down a little bit. You still shouldn't be getting out of bed just yet."
Then, mystery of mysteries, a vertical subtitle appears on the left side of the screen. "Maya, can I ask you some questions?" Maya's face reacts. "Yeah, I guess — I should be getting back to work, though, really!" The next subtitle asks her what kind of man she likes. She says, "I like really pale guys with glasses!" This intrigues the subtitled voice. I find myself reading the subtitles aloud, just as many other men — the kinds who line up in Akihabara to buy these things on release day — do. Maya elaborates. "I like lonely guys. I like guys who like being alone. I don't mind being alone, myself, when I'm with someone else." For a moment, she starts to scare me. Then she's wearing a volleyball outfit and jumping on a trampoline and I have to cross my legs a different way.
In a couple minutes, she's spinning a hula hoop, boobs jiggling, face giggling. The hula hoop keeps falling. She keeps bending down to pick it up, giggling. A little later research would lead me to realize that hula-hooping is a staple activity of gravure DVDs. However, the hula-hooping has been, historically (and this is a five-ish-year history we're talking about here) done perfectly. Directors would scream at the models until they got it right. They'd practice for hours and hours. Proper hula-hooping is necessary for proper jiggling; proper training is necessary to acquire the concentration necessary to keep a straight (smiling) face through all this.
It's only recently that the hula-hooping has been done clumsily. Some phantom seeped in from behind a wooden door somewhere and whispered into a director's ear that people who admire girls they can't touch like to see things in their natural habitat. Maya drops the hula hoop again and again, again bending down naturally to pick it up. "This is hard! I've never done this before today." When she gets it to rotate five times around her body, she exclaims, "Did you see that? I didn't think I'd be able to do that." Her momentary joy is unfakeable; this girl is not being treated as an object. She is a subject.
Watching the hula-hoop segment reminded me of an essay I'd written in my Japanese blog (and on this page) on the subjct of being adept at the preoccupation of watching others in moments of desperation. I said that I thought a future popular genre of cinema would revolve around a single actress picking up some spilled, tiny object, while carrying on a long and boring phone conversation, which would avoid mentioning the dropped object (in my example, M&Ms) as long as possible, until the conversation (only one side of which we can hear) hit a specific, stirring beat. Maybe that's why this video reminded my reader of me?
No, maybe that wasn't it. I thought back to the nurse segment. At the end, there were subtitles for the viewer to read so he could feel like he was participating. In the beginning, though, the "patient" had two lines of "dialogue" that went unsubtitled. Mami Azuma herself ("Maya" is just a stage name) would explain it, perhaps, like this: "The viewer doesn't know what to say the first time he watches it. The next time, though, he has some kind of idea. Each time, he puts in his own words. Eventually, it matches. This makes me more of a videogame than
Kingdom Hearts II
!!"
I wondered about a lot of things. Eventually I was playing guitar with the window open and a breeze coming in the curtains. This was on the evening of April 30th. A mail arrived in my cellular phone. It was from my friend, the one who'd sent the DVDs, whose screen name and email address always include the Japanese words for "The Seventh Son." (White Stripes fan, yes.) The email said,
Did you get my package?
I replied, "Yeah." Not fifty seconds after sending this, another reply came from The Seventh Son:
Did you watch it?
My reply was. "Yes."
Did you like it?
"I guess."
You know, that's me on there.
"Okay."
I can prove it to you?
"How?"
I have your address. Are you home?
I paused. Then I replied: "Yeah. Come on over. The door is unlocked." I felt an odd twinge of fear.
What we need to hear is what we hear is the truth is the truth.
When the doorbell rang, I was alive. It was an hour later, I was lying on my sofa in a dress shirt and Adidas running shorts, hair still wet from my shower, reading a book. The doorbell rang. I thought almost nothing of it. I opened the door and there she was. The first word I spoke to her was "iPod." I took her black iPod nano out of her hands, and checked the playlist: the discographies of The Blue Hearts, The High-Lows, Sambo Master, and The White Stripes. She was listening to The High-Lows' song "14 years old." It was on about minute four. She took the headphones out of her ears and said hello.
She was sitting next to me whispering to herself about what she was going to do. "I feel really stupid for doing this," she kept saying. "Are you . . . surprised? I bet you think I'm really nuts?"
We watched her DVD — the one where she talks — and she provided commentary about how her agency forces her to lie about her age (she's really . . . older than twenty-two), how cold the water was in the pool (they shot the video in February), or about how the burnt food at the end of the "maid" segment was fake, and actually provided by the movie studio. We had an interesting conversation about what it must be like to work at a company that makes fake burnt food for movie studios that shoot movies that involve food being burned.
"You never know when the world would just start burning its own food for use in certain movie scenes."
"Surely most major studio budgets must allow such reckless culinary activity."
"I'd fear for my salary as an actor if the studio hired out stock burnt food for the failed banquet scene."
"It's not like the audience is going to walk out saying, 'The salmon in the failed banquet scene didn't look burnt enough.'"
"It's the thought that counts, anyway."
"It's a delicate balance."
"Very. You never know when everyone is going to just start hating you for doing the same thing you've always been doing, for being the same person you've always been."
I suppose, with just a few more well-positioned words, she became someone very important to me. Three days later, at the start of the Golden Week holidays, we were in my bed again, and my phone rang. It was my dad, calling me about my money, and various other things. He told me basically what I needed to hear. He asked me about the girl I'd sent him a picture of — this girl and me — and I had to tell him she'd gone to Egypt. The girl actually came back from Egypt last week, and called me, and I just didn't answer. She emailed saying she was going back to Egypt the next day, and I didn't reply to that either. I told my dad I had a new girlfriend, and I think he might have believed me. I took Mami to Ikebukuro, where she wore her breasts high and gloriously seperated, and managed to get me a TV stand for free. It's amazing, when you look like that — it's only when you already have everything that you get what you want for free. The next morning, Mami got up and went off to Sendai, where she was wrapping up shooting for a role as a pet murderer in a Japanese horror movie to be released next spring. I was all alone for a week, and by the time she'd come back, I figured I'd keep her around. Her father is a pornographic novelist, her mother is a retired actress, her brother is a metal guitarist, and her sister is . . . something else. There was this thing involving her sister throwing up blood in a karaoke box in Shibuya two weeks ago, freaking out me and my main man Stabo. When I asked Mami about it later, she said, "She was just faking." It turned out to be the truth. Man.
So yes — I get constant emails whining to me about how all I ever do with this blog is brag about my "endless string of hot Japanese girlfriends." I honestly don't remember having a single hot Japanese girlfriend, much less writing about it. So anyway — now I have, so fuck you. I will keep her face hidden in these photos so you can still think I'm a liar if you want to.

this is her butterfly belt buckle.

i was reading volume six of this manga, oyayubihime infinity, about a gravure idol/actress named maya with a butterfly-shaped birthmark on her thumb, when the doorbell rang. it is being translated into english: read a review of it here. i'd recommend buying it.

this is her butterfly belt buckle again. notice the girl behind her playing a red Nintendo DS!

mami herself, however, prefers xbox 360. . . . and that is actually not a lie.
Being seen with a girl like Mami, and fearing for the beginning stages of it that she was just playing some kind of terrible practical joke on me, kind of scared me. I thought she couldn't possibly be enjoying our extended sessions of taking advantage of one another's ridiculously inflated anatomy
that
much. Then she started to say things and do things, over these past couple weeks, that made me think maybe I was wrong about not believing the things I needed to hear. How many times do you need to hear these things, or that these things you hear are true, before you start believing them? I guess I held a little pride in myself then. I started shaping up my room. I bought a Sony Bravia KDL-40X1000 HDTV, 1080p-compatible and everything. I arranged the furniture in proper feng shui. My futon faces the window. I am allowing myself to project my visions of the perfect void to the outside world (where it promptly collides with a concrete wall and slides to the ground).

my living room. for more photos of it, see my flickr page, here. icycalm you said you'd kill me if i bought an LCD — really, though, it was an offer i couldn't refuse!! (as in, extremely cheap)
I have been growing a beard for a while. I guess about two weeks. This is because I'm taking care of my skin. I had a little stubble when I was at a rock show near the middle of April, and after the show, the lead guitarist left the band, my favorite indie band in all of Tokyo, and the lead vocalist/rhythm guitarist says to me, "You can play guitar, right?" No one had ever asked me like that before. So I said, "I don't know." He invited me to the studio, and I played a little for him, and he told me what I was doing — not what I was doing
wrong
— without giving me any DOs or DON'Ts. He said what I needed to hear. All these years I'd owned guitars and messed around with them; I had the fingers and I had the sense. I just never did anything with them. He said about listening to the drums; he said about hearing them. He said that what we need to hear is defined by what we want to hear; if we want to hear rock, we need to hear the rhythm of rock. And so it was that rock was at last born inside me.
I guess I'm now the lead guitarist of this country rock band. I have played six-minute solos that make people
scream
. I wanted to scream myself, after a point. And I'm also the rhythm guitarist and lead vocal in a rock and roll band called Large Prime Numbers, elevated out of the grave of many years by recent developments. I bought a new amp and will soon receive my new guitar. I will let you all know what happens. I've written some good songs ranging from punk rock to lazy classic rock; at least, the songs are all tight. The money song may or may not be a nine-minute, Japanese-language, electric folk ballad called "The Wandering Minstrel and Reasons Between the Seasons." (Listening to much David Bowie as image training.) Live shows to come soon. I'm serious about it this time.

i wasn't serious about it back at this time. for a taste of how the one-day band "the fly-by-night operation" fared, see this clip of "i used to be fat; now i'm just a slob" on youtube. i really like the sound of the snare. it was my first time playing the drums, and drew's first time playing the bass, you must understand.


So like I said, I have a new method for waking. I have learned what I need to hear. I have realized that lists of "DOs and DON'Ts" are approximately 50% too much. We only need the DON'Ts. This sounds pessimistic; it's not. Just because words are negative ("DON'T run by the pool!") doesn't mean that the intentions are negative. When someone says "DO be creative" (as read the DOs and DON'Ts list in my high school English class) it comes across as oddly sheepish buck-passing.
What I need to hear, then, is an alarm telling me "
Don't wake up now
." Not a silent alarm so much as a staple clamped into the heart of a deep sleep. Working a job at a world-class corporation, sipping expensive tea and changing the world (actually just playing
New Super Mario Bros.
with the investors from Hong Kong) by day makes me tired by night. I wanted to get in charge of this. I wanted to balance my own scales. I wanted to show myself the way, and I wanted to do this with sound. So I set an alarm for three hours before I wake up. It rings and I wake up, wishing I could sleep more. Then I understand I still have three hours. I go to the bathroom, maybe brush my teeth a little bit. Maybe I take a shower. Then I go back to sleep.
That's how it used to be, anyway. Now, when the alarm wakes me up, I cherish it like a thought that counts. I consider it a friendly gesture from the me of the past to the me of the present. I look at the time, I stop the alarm, and I fall back asleep. I wake up on time, get dressed, do some stretching, do some running, go home and eat a fried egg, drink some Aquarius, and watch the morning news. I put on my jeans, T-shirt, and leather jacket, and go to work. I'll shave my beard later. I'm letting it grow because my miniboss is too; it's kind of a contest. I've been considering getting that laser hair-removal treatment on my face, just because I have now felt laser-hair-removed skin, and it is indeed perfectly smooth, and it would be nice to not have to shave again. Though if I were to make myself smooth, would that not only make me suceptible to being made rougher than previously possible? Time and time again, our bodies raise shields against the future. We take them down because the idea of being on defensive shames us. That's good enough. Anyway, I'm just growing a beard because the cosmetic laser technician rambled out some nonsense about how 90% of men under 50 who get vasectomies end up getting them reversed. I told him, hey, we're not talking about my
testicles
, we're talking about my face. He shrugged and said "Same thing."
I remember a parable I made for myself about Heaven: it's like an eternal dreamless sleep punctuated by one moment where I awaken in a field in springtime, and am told by a wandering being that I am in Heaven and this is everything. He would ask me if I want to go back to sleep, and then I'd look around, and say, "Yeah, okay." And then I would lie down and go back to sleep, and that would be it. The catch of my parable is that I was placing a limit on eternity; after one eternity had ended, there would be that staple of memory holding it to another eternity. The trick is that the staple of memory is refreshing itself constantly, splitting one eternity into two experiences. We need darknesses, dreamlessness, and we need to hear that where we are, anything is everything. If eternity is eternity, all there needs to be is one great sound to tell us that there is a heart to the void. You awaken, and re-enter the void of your own free will. I kind of liked that idea; I guess that's what my middle-of-the-night alarm is. It ends the dreams before they reach convoluted climaxes, before the hooker you took to the guitar shop has time to whip out her cellular phone and summon a fire-truck full of French chefs with machetes to lecture you on world economic globalization while you're sound-checking a new
Fender Cyclone
. We need to hear that one big sound to pierce the tent of darkness we grown-up children, we piles of past, duck into night after night, and end the nonsense.
My big sound sounds like Ai Otsuka singing "
ai no sakuranbo
." It scares the hell out of me; I wake up clawing for the phone, and the next thing I know, here I am at work, it's six-thirty, and I go home in fifteen minutes, to play guitar and deal with a particular loose situation involving what we want to hear.
Translations just came in for the third round of checking. There's this guy next to me, who I call "Changzor," who hides his private email by keeping Yahoo and
mixi
open in windows razor-slit thin. He keeps a Microsoft Excel spreadsheet open at all times. Translations come back, and he's making all kinds of red marks. I look at mine. I write "OK" in the margin, after checking to make sure that the one printing error was adjusted since the original proof. I look over at Changzor, just painting the town red. You have to keep up an image, I guess. The other day, I remember, I rode the train out to a town I don't like to see a movie I kind of did, and I left an empty Aquarius bottle on the train when it pulled into the terminating stop, and my friend took it and said, "You shouldn't do that! You're an adult, aren't you?" I tried to tell her that the guys who go through the train looking for garbage when it reaches the last stop weren't going to be satisfied if they ended up empty handed, and more importantly, their boss wouldn't believe they'd searched thoroughly enough. She wouldn't have any of it. She believed people all trust their own judgments, which is to say she only hears what she wants to, which is to say there's still plenty left to say.
You know, I?? glad it?? finally summer again. It?? warm and humid outside and I love it. The winter is so antiseptic, everything?? clean and sterile and colorless. In a way, it?? strange that I like the hot summer, considering that I?? naturally warm-natured and hot even during the winter. Now that I think about it, it?? the colors of spring and summer I miss the most. Maybe I?? the only one that notices it, but when winter comes around, everything loses its color. The trees become brown and gray, the sky becomes one pallid shade of white, the grass dies, and even people become pale. Nothing holds any warmth or light anymore and everything is bitter. Winter in Puerto Rico may be nicer, but in Alabama it?? simply cold. I think I?? like to go to Puerto Rico someday.
Color is something I??e wondered about since I was a kid. My dear friend Alice and I were talking about this earlier today. How do you know what I see as red is what you see as red? Maybe you??e seeing what I see as blue and I?? seeing what you see as green. As she so eloquently put it, ??e can't quantify a color if what we perceive as the primary colors are different.?? But then question must be asked: ??oes it really matter??? Sure, it?? fun to wax philosophical about it, but in the end as long as we??e seeing colors and these colors fit into what our established view is, does it matter if blue is red is yellow? On one hand, imagine what it would feel like to learn that everything you know is wrong, even if it were a matter as simple as color. I, for one, can be content to see what I see.
My vision is something that?? important to me, however bad it may be. I hate these glasses on my face, and I hate that I?? flawed and have to wear them. Although glasses have become somewhat fashionable in the past few years, I still hate them. As of right now, I can?? afford eye surgery or contacts. I can choose not to wear them, but then I can?? see. I suppose my vision is only getting worse. Tim once said he had bad vision because one of his eyes was knocked the fuck out of his head; I can?? see because I was born defective. Even so, my vision is precious. I??e long stated I?? rather go deaf before I went blind. My greatest fear is living in darkness.
That could be the reason I?? so scared to die.
I?? not religious, and I don?? pretend to be. I??e dabbled and played in far too many religions to seriously try believing in another. People have convinced me to go to church, to read this or that book, but in the end I simply don?? feel anything. It?? not for me; neither is an afterlife.
I think I was eleven when I first tried to kill myself. The reason why escapes me. I just remember being very depressed for one silly reason or another, taking a noose and strapping it to a ceiling fan. The fan was right above the end of my bed, and I stood on the frame while I draped it over my neck. I think I originally intended just to threaten myself, maybe so I?? have a story later on or I could tell my parents to get attention. Hell, in the end, years later, I don?? know why I did what I did. It remains though, that I slipped off the edge of the bed and hung there, choking. Once I realized that it was possible I was going to die, I panicked. I struggled, trying to reach my little foot over to the edge of the bed I had slipped off of, to stop myself, to save my life that I was so eager to throw away mere seconds ago. I know this all sounds melodramatic, but I was a melodramatic youth. After a moment I started to black out, but right as that happened the end of my toe was able to grab the bed. I pulled my frame back up, took the noose off, lay down and cried until I fell asleep. I agree with my friend Christopher that at that age most children don?? have a fair grasp on mortality. This experience gave me a healthy dose of it.
The fan blade I had hung myself from eventually broke off on it?? own, causing the fan to wobble and make a creaking sound that still haunts me. My parents never replaced that fan, and I?? more than certain they knew why that blade was missing. Year after year, until I turned eighteen and moved off to university, I watched that fan turning and turning. It served as a constant reminder of my willingness to throw everything away for nothing. It was my private mark. It was my ghost.
Since then, I have not tried to commit suicide. Even years later, when I held a pistol to my head while I talked to a woman on the phone, my heart wasn?? in it. I knew all too well that I wouldn?? be pulling that trigger, then or anytime soon. Even the idea that I tried to do that seems silly now, knowing what I know. In that moment—that black, inky moment—I knew that nothing was beyond that fan and that ceiling. Talk about an epiphany.
On one hand, the experience was positive in that it made me appreciate life all that much more. I have been in several major car accidents and I have never been injured. I have fallen off bicycles, landed on my neck after botched back flip attempts, had infections so bad that they required hospitalization, but I have never come so close to feeling that I was going to die since then.
It wasn?? long after I had my experience that my brother nearly died. We were playing hide-and-go-seek, and he had chosen a very bad spot to hide in, while I sought him. Our yard?? right side has a wooden fence up cordoning off our yard, while our neighbor had a smaller chain-link for theirs. Between the giant wooden fence and the chain-link fence there?? a crawl space just wide enough for a kid to get into. I heard my friend T.D. yell just after I had finished counting to one hundred. Running to the source of the shout, I found him trying to lift my brother, Tyler, off the metal spikes jutting out of the top of the chain-link fence. Tyler had apparently been climbing on the wooden fence to look out for me, and had fallen, twisting backwards as he fell. He was now hanging there by the bottom of his from the wire spikes; they were puncturing the chin, pushing up into the tissue below the muscle of the tongue. Surprisingly, there was little blood, but that wasn?? what bothered me. It was his shuddering, crying frame, hanging there and twitching. Maybe the panic rendered him silent, but I don?? remember him making any noise above a whisper. I ran for help and T.D. tried his best to lift him off the fence.
Tyler was okay, in the end. He had to have numerous stitches and still has a scar there to remind all of us what happened. By the time I was twelve, I felt jaded. I suppose lots of kids my age were jaded then, even if they didn?? know they were. A lot of them hid it. Too many people are repulsed and scared of their scars. I love mine. Scars are there for a reason. They??e there to remind you of something, but it?? up to you whether you??l ignore their artistry, or heed their warnings. I??e always preferred women with a scar or two.
Selected quotes from
First-Time Around the World: A Trip Planner for the Ultimate Journey
:
Carrying a mobile phone is a decision worth thinking about.
p.165
Hookworm: This doesn't sound like much fun.
p.193
A passport is a document issued by your country of citizenship that establishes your identity and allows you to exit and re-enter your country of citizenship.
p.92
Stay in touch with the friends you make on your trip.
p.217
If you're not a professional snake handler, don't approach snakes.
p.196
Ask your hotel clerk or tourist staff office to mark the dangerous areas on your map (both day and night).
p.170
Jetlag gets your trip off on the wrong foot.
p.155
Not all credit cards are alike.
p.124
Visas are essentially stamps (but sometimes stickers or entire documents) inserted into your passport by immigration officials or embassies or consulates acting on their behalf, that grant you permission to enter their country for a specified period of time.
p.93
The golden rule of bartering is to keep a smile on your face.
p.63
Make sure to stretch your legs whenever the bus stops.
p.196
Don't kiss people with lip sores or blisters.
p.190
Indispensable. Seven stars.
The main gameplay system in Pink Sweets is a multi-type bullet shooter similar to Ikaruga. You have a shield bar in this game. If you are not firing the main cannon, the bar will always raise steadily, and your shield in front of your ship will get bigger with it. At max level, the shield will guard the front and sides fully from energy based attacks. The rear of the ship is still vulnerable though. When you fire the main cannon at max shield level, you will fire a bomb, and the bar will empty to 0 and begin filling again.
You can collect up to two options which can always fire using button B.
You can change option configuration by tapping B
You can choose between 4 ship speeds by pressing A+B.
Absorbing bullets with the shield does not effect the rate at which it increases.
The game has these kinds of bullets:
energy - can be absorbed by the shield
missiles - cannot be absorbed, can be shot
spears - can only be destroyed by bombing
discs - survive for a short time in a bomb blast (these really classify as just another type of enemy ship that doesn't fire, but since some bosses shoot many of them at you they are kind of like bullets)
instant/moving lasers - hitbox will be inactive only while overlapping a bomb blast
large explosions - hitbox will be active during bomb blast
Extends:
I'm not quite sure how extends work yet. They don't seem to be score based. I've seen extends pop out of all kinds of random enemies. The only one I know how to surely produce as of now is in Stage 3. Towards the end, where there are two tanks moving in a row, disable the moving tank in front without destroying it. When the moving tank plows into the disabled one, the disabled one will explode and yield and extend.
Challenge:
Things really heat up on Level 4.
Scoring:
This game uses the same medal scoring system as Ibara.
Rank:
Rank seems to be based on how much player stock you currently have. I have seen bosses change to harder patterns when players enter with around 3 stock.
I think the main flaws of this game are as follows:
- instant lasers are only telegraphed by sound. makes it very hard to play with sound off.
- energy and missile type bullets can look similar
You know, I asked Tim to change my avatar on this page, I really did. Though in retrospect the picture I gave him to replace it with looks like complete crap, so if you're genuinely curious as to what I look like,
here you go
. If you want a less flattering picture of me standing in exactly the same spot staring out exactly the same skylight but making a stupid face, we can
do that too
.
Anyway, that out of the way: I'm headed to California tomorrow morning, flying into San Jose to meet up with — get this! — someone I met while playing World of Warcraft.
Now, if a whole shitload of alarms just starting going off in your head, then consider yourself normal. Hell it sounds weird to me, still, and I'm looking at my flight itinerary as I type this. But, we're gonna see what happens.
See, funny thing about World of Warcraft. Just by mentioning that game in all the
usual places
, you can generate this huge steaming pile of raw contempt for the game, everyone who plays it, anyone who ever has played it, and anyone who's seriously considering giving it a shot.
More often than not, I gravitate to these kinds of games precisely to see just how full of shit people are, usually just so when the inevitable debate surfaces somewhere I can speak from a position of having actually played the damn thing. Plus, I do like to keep up. I've got my own little tastes like everyone else, but when something becomes this bona-fide pop culture phenomenon, it feels weird to have no idea what any of it about; curiosity alone is eventually going to compel me to pick the thing up.
And so it was with Warcraft (I hate the acronym "WoW", for the record). I was banging around the store one day looking for something to try out, nothing was striking my interest, and I saw the box on the shelf and figured "fuck it, why not?"
Now, I'd heard a lot about the game, or rather about the players of the game. From what I was led to believe, this thing was plagued with the absolute dregs of humanity through and through. The few decent souls who existed within the game were drowned out at all times by a teeming mass of internet-raised ADHD-riddled preteens with a collective inferiority complex and the English-language skills of a Chinese spam author. By all accounts the
game itself
was pretty solid as MMOs go, but the userbase had swollen to such a grotesque size that the Idiot Factor just killed anything else the game had to offer.
For the record, I have not found this to be the case at all. In fact, for me it's been completely the opposite to a pretty shocking degree.
I ran my character all the way up to level 60 (as high as it goes) and I still find myself popping in at least briefly every night just to stay to all my friends in there. I speak to several of them outside of the game on a regular basis now, and this has eventually culminated into me planning a vacation to San Francisco and crashing on a girl from my guild's couch while I'm out there. And I'm
picky
about who I talk to in these kinds of things. But for whatever reason, I seem to have landed in with the crew from the cool, smart side of town (however small that side may be) and have really had little-to-no problems.
ANYWAY, here's where you come in.
I want to know if this is just some kind of insane fluke, or if (if you're careful about it) you can pretty much meet people on your wavelength with no trouble via the internet. So. Have you met up with forum goes, game players, whoever? Tell me about it. Am I a lucky motherfucker to have fallen in with people I genuinely like in what I keep getting told is a sea of retards, or do other people need to just be more selective about who they hang out with on the internets?
Or is this a stupid, shitty topic that nobody cares about and you'd rather I not bring up such crap?
Bear in mind I've done the meet-people-from-the-'web thing exactly three times in my life (including this one), and one of those was E3 last year so I'm not entirely sure that counts. Maybe I'm just really behind the times!
Let's find out! If there's reasonable crowd reaction here, then I'll flesh this out into something more substantial. If not, we can let the thing sink off the front page and never speak of it again. Works for me.
Oh, and if anyone's gonna be in the San Fran area from Saturday the 13th to Monday the 15th, feel free to shoot me an e-mail (link's at the top of this post) and I'll buy you a beer somewhere, snap your picture, and throw it on here for shits and giggles.
So DISCUSS! Forum link's below.
It was a Wednesday night in the middle of summer — hot, humid and full of the resonant noise of cicadas. The air was rich with noise and smells, like the summers of my youth. The insects were our symphony and the twilight sky was our stage. She and I, we laid on our backs on the driveway of my childhood home, staring up into the black, star-dotted expanse.
??ou know, Wednesdays are the best days to see UFOs,??I looked over and said to her casually.
??s that so???she answered, sounding vaguely disinterested.
??eah. I remember reading it in The Mothman Prophecies when I was younger. God, for years it was my favorite book. John Keel was my hero. This all takes me back. According to Keel, if you take reports of UFO sightings and feed them into an averaging program, it will show time and time again that Wednesday is the most common day that people see UFOs — specifically, Wednesdays around 10 p.m. That?? what we??e doing tonight I guess. The title of the chapter in which Keel puts forth the idea of the Wednesday Phenomenon is called ??f This Is Wednesday, It Must Be a Venusian?? To this day, it?? my favorite chapter title from any book."
????e never read it,??she looked over at me and said — her face illuminated by the glow of her Marlboro Light.
????e read it thirteen times. I?? a complete sucker for nostalgia.??r
??ecause you??e a geek.??r
??o are you.??r
??rue.?? She took another drag.
I used to be a complete UFO fanatic. I was the kind of child that drew flying saucers at school, watched Unsolved Mysteries like it was some sort of religion, and read book after book on the subject. It was not until years later that I would start looking it from a very different perspective. Although I had read The Mothman Prophecies since I was kid, I never fully understood what it was trying to say until I was much older. Since the Kenneth Arnold sighting on June 24, 1947, people all over the world have been seeing flying saucers of all shapes and sizes, complete with a cast of men in black, wolfmen, saurians and Norwegians. It was not until the Betty and Barney Hill abduction that we saw the classic ??rey??alien that we??e all come to know and love. What is strange about this?
UFOs and the descriptions of their occupants seem to change with the times, but stay oddly related. During the industrial age they appeared as impossibly huge phantom airships, in medieval times they were chariots and angels of fire. One person?? devil, another?? flying saucer. Ever notice how a lot of monsters in fairy tale myths smell of sulfur? Well, so do many aliens reported during the ??0s. It?? all the same old story, told time and time again, albeit in a different context. UFOs come in waves, following the level of interest in them. The more people looking for them, the more you??l see them. They??e like cosmic exhibitionists.
She looked back toward the skies again, sighing and blowing a long puff of smoke. It rose into heaven like a wayward ghost. I looked back into the dark as well.
It was actually Dr. J Allen Hynek that first hypothesized that maybe the UFOs we??e been seeing for centuries weren?? really aliens at all. In a lot of ways, it just didn?? make sense that these were physical objects in most of the reports. Aliens were walking through walls, phasing in and out of reality and doing all sorts of surreal actions that constituted physical impossibility. It seemed that we were looking to the stars when we should??e been looking into the mirror. Everything old was new again. The myth that the aliens were spreading to contactees — that there were countless aliens among us — was simply a new take on the ancient stories of demons and angels mingling in man?? affairs. Changeling myths of old gave rise to alien hybrid stories. The legends became myth, the myths were forgotten by most, and were now simply making their rounds again, going nowhere but back into the foggy world of folklore. The people who chased these myths around hilly countryside and forgotten back roads only complicated the problem.
Ever since I was a young child, I was haunted by the final paragraphs of The Mothman Prophecies. Keel writes:
Even Mr. Apol staged an odd departure, acting out a charade with the Men in Black that left him broken in spirit. He wasted away like a human suffering from a stroke until there was nothing left but his Cheshire smile. Like Mr. Apol and his merry crew of mischief-makers, we do not know who we are or what we are doing here. But we are slowly learning. Once we begin looking beyond the mere manifestations we will finally glimpse the real truth. Belief has always been the enemy of truth; yet, ironically, if our minds are supple enough, belief can sometimes open the door. Charles Fort's question always haunts me: "If there is a universal mind, must it be sane?"
??hen I was a little kid, I used to do this all the time. Every night I would come out and lie in the driveway, looking for UFOs.??r
??id you ever see one???she asked, sounding a little more interested.
??ot for a long time.??r
??o you did see one then???r
??eah.??r
??ell, care to explain???r
??ot particularly,??I said. Regardless, the events played through in my head like film on an outdated projector.
It was three years ago. My friend Jeremiah and I were wandering in our school?? band practice field extremely late one night, the time of night when everything is still and it seems like the world is holding its breath. We were both young and thought we were rebels because we smoked behind our parent?? backs and drank when we could fool some older guy into getting alcohol for us. It was October and the vicious chill of winter was setting into us both. To this day, I don?? remember what we were talking about exactly. Jeremiah had just broken up with his girlfriend of three years and had asked me to hang out with him, so it might??e been about girls. The dew on the ground was rapidly turning into frost, crunching beneath our feet as we trekked across the empty land. It wasn?? long before Jeremiah looked up.
??o you see that???he asked me, sounding puzzled and oddly uneasy.
??hat???r
??nder the moon, look.?? He pointed it out with his hand, and I immediately saw what he was asking about. Directly under the full moon was a tiny white object, moving around and around in a seemingly random pattern, dodging back and forth but never stopping. The object looked to be very, very far away, and we couldn?? hear any audible engine noise. My stomach felt sick just looking at it.
??hat the hell is that???r
The silver bead continued to fly like some sort of confused bee around the bottom of the moon. We stood there for what seemed like hours, watching this silent point of light far off into the night sky. In my mind I tried rationalizing it, but I couldn?? come up with anything. It wasn?? a plane, planes didn?? move like that. It wasn?? a star or other celestial object either. After a long while, Jeremiah started to move back to the car and I followed. He looked extremely shaken, but I didn?? prod him. We barely said anything to each other on the ride home.
A week and three days later Jeremiah Massenburg was dead.
They found him on his bedroom floor, face down with his arms to his sides like he was just sleeping. They could find no apparent reason for his sudden death. He wasn?? sick, nor had he any heart or neural problems. It was as if his heart had just stopped beating all of a sudden. His parents told me later, after I asked about it, that the coroners found the time of death to be 4:07 a.m. What I didn?? tell them was that I?? received a strange phone call from Jeremiah at 5:19 a.m. that same morning. There was a lot of static on the line so I couldn?? make out much, but I did hear Jeremiah tell me, oddly enough, that I was right about everything. I tried to ask him what he was talking about, but the call dropped. That afternoon I sat there for an hour looking at the caller ID on my handheld phone, wondering what the hell was going on. I didn?? attend his funeral, and I??e never visited his grave.
??hy won?? you tell me???she asked, in regard to my stubborn statement.
??ad memories. Maybe I??l tell you some other time.??r
??n another life, when we??e both cats???r
??ou??e seen Vanilla Sky too many times.??r
??hut up, you like that movie too.?? She was right, and I watched her as she continued smoking.
I sat up and stared down the darkened suburban street. Moths and other insects danced under the droning streetlamps that lined Poplar Avenue. She was almost finished with her cigarette, it burning down to a last few glowing embers. Dark hair covered her eyes and it gave her a look of mystery that I found altogether — albeit uncomfortably — intriguing.
??o, how are you doing?? you know???she looked at me and asked. Her hand moved swiftly to her forehead and moved the hair out of her eyes. Nonetheless, some fell back into her face. I knew what she was talking about.
"I think I??l be okay.??r
I was lying.
My grandmother had passed away earlier that day. It, like Jeremiah?? death, didn?? make a whole lot of sense. My aunt Evelyn had found her slumped over in her favorite chair, her puppy yipping away and television on. Once again the doctor?? results were frustratingly inconclusive. She was elderly, yes, but she had no serious health problems, none that would??e caused a sudden death like that. When I had found out that morning that she had passed away, I nearly threw up. I had never been very close to my grandmother, but for some reason I took it hard, crying alone in my bedroom until late in the afternoon. Maybe it was because I had never had a close relative pass away, but maybe it was something else. Both my grandfathers were dead before I was conceived, and my dad?? mother had passed away while he was still a teenager. My grandmother had lived two hours away, and I had rarely ever seen her outside of family reunions, weddings, and funerals. Nevertheless, I missed her. I barely knew her, and I missed her.
The night before my grandmother died, I had seen a strange blue light in the night sky just above the horizon. I had sat in my idling car staring at it as it moved back and forth. Finally it shot off at insane speed, straight up, into the night sky. At first I thought of telling someone, but in the end I had just went to bed, forgetting the whole thing — until now at least. I knew that it was extremely silly to think there was some connection or correlation between my grandmother?? death and that of Jeremiah??, but the nagging feeling that there was something there kept drilling it?? way into my gut.
For right now though, I was fine. God was in his heaven and everything was right in the world. My grandmother was an old lady, things like this happen, people die. Eventually everyone takes a long dirt-nap. I needed to accept this fact and be done with it.
Anna. That was the name of the girl who was lying next to me. She sat up as well.
?? think you??e lying,??she said, accusingly.
??aybe you??e right,??I shot back.
?? know I?? right.??r
I just sighed and looked skyward again.
??o you see that???I asked her. Right near Orion?? Belt was a small blinking light making it?? way slowly west. I pointed it out.
??eah, what is it???r
??t?? a satellite. There are millions of them up there, all orbiting Earth and sending information back and forth. They??e all up there watching us.??r
??ust be lonely up there.??r
???? imagine it would be.??r
I looked at the lonely space machine, making its way around the planet. Sometimes I think I?? like to be up there with it.
??re you lonely???she looked at me and asked.
??o,??I replied.
She moved over to me and crawled on top of my body, straddling me. I looked across the driveway towards the grass of my parent?? lawn, not wanting to look her in the eyes. My heart was pounding, but I didn?? want it to. Anna leaned down and kissed me, breath full of smoke and lips tasting of cherry lip-gloss and bitter metal from her lip piercing. I tried not to kiss back, but in a moment I couldn?? help it. There was no denying that she was the most beautiful girl I had ever met, but that was precisely the problem. She gripped my wrists and held my arms down, preventing me from moving. At this point I didn?? care and just let go. I kissed her back, as passionately as she was kissing me.
Our lips moved apart, and her mouth touched my ear, breathing into it softly.
?? hate you,??I said to her.
?? know,??she said, as she bit my neck and gripped me tighter. I could barely breathe.
I knew she was smiling.
??ou??l never get rid of me,??she whispered. ????l always be there for you, whether you like it, or not.?? All I could see were her wet lips and the tip of her nose; her eyes hidden by her thick, messy hair.
She rolled off of me and lit up another cigarette. I took one from my own pack and lit up as well, letting the smoke roll in and out of my lungs, poisoning and curing me at the same time. And somewhere, a lonely satellite was still watching Earth, wishing someone could hear it and know that it wanted a friend. It would continue to travel in circles until it?? orbit decayed and it fell back to the planet, burning up in reentry, dying alone like we all eventually will.
Tomorrow will be a very interesting day.