Journal: 07 / 2005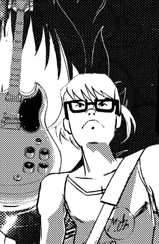 While wandering Akihabara late at night, trolling for some udon, bladders full of Coca-Cola, my friend Jordan Haywood turned to me and said, "I took a hooker to the guitar shop–" prompting me to hold my hand up like, "Talk to the hand, because the face has heard this story already." He then said, "No, no, not that hooker at the guitar shop story — I mean, look — I was going to talk about
Nintendogs
." This gave me half an erection, and I prompted him to tell the rest of the story. He then shrugged off my request, saying he'd put it into an email, later. What was born was this, perhaps the definitive
Nintendogs
review on the internet, written by Jordan Haywood in "
Classic Tim Rogers
" style:


:
She was really excited to show me her Corgi. Reaching for the white Nintendo DS on top of her television, she was telling me how the dog would come when she called it, and how she was teaching it to catch a Frisbee. Sure enough, the dog really did come when she called its name (she named it ??). The dog really was learning to catch a Frisbee. She was ptractically jabbing at the screen with her stylus in excitement (Miyamoto suggests playing the DS with a Q-tip because it is less likely to scratch the screen. I suggest not bothering with the DS until they release some games that aren't tech demos or gimmicks). After the demonstration, I began to mess around with the game on my own. I took the dog for a walk, gave him a bath, and so on. Though the game can be played until infinity, theoretically, thirty minutes was time enough for me to make a definitive conclusion
.

New contributor and old friend
Chris Gesualdi
, who's a bit of a large prime number himself, if you know what I mean, chimes in with this review of
Nanobreaker
, which he bought for ten dollars and didn't really like. Inside are many words. These are some of them:

:
Did I lose a lot by taking a chance on Nanobreaker? Not really. I spent $10 and learned a valuable life lesson about being wary of Circuit City's bargain bin. I think that maybe its price tag should've told me something about its quality being that most good games do not drop to bargain bin prices a scant four months after release. Yet the promises of cartoonish bloodshed ruined my sense of judgement, and the Castlevania equation only drove me over the edge. I mean, there were other games in that bargain bin, games like "King of Fighters: Maximum Impact" or "SVC Chaos," games I had bought for prices over $10 and enjoyed. Sometimes when games are cheap, it doesn't always mean they're shitty, sometimes it just means they're misunderstood.

All these new reviews lately made me remember one I put up on this website forever ago. I wrote this review of
Project Altered Beast
back in April, and now I unleash it upon all of you. It's rather punchy. Take a look:
1/2

: Project Altered Beast
is a remake of
Altered Beast
, a game from 1989, a game we played when we were ten years old and all we wanted to do was walk and punch things, so long as our on-screen avatars were huge, grainy, shirtless men whose fists grew flames as they punched, until they'd accumulated so many flames that the screen blacked out and our face roared into a werewolf or a dragon and then the game got way easier. In that game of old, our heroes were risen from their graves at a vaguely Grecian cemetary, by some bearded old man who might have been Zeus. It took us through six stages of white pillars and underground caverns of marble. It ended when we'd paid it enough money.

No amount of money will make
Project Altered Beast
end, and I wager no amount of money will make it hardly
begin
, either.

So there are your reviews for the day. I have about four more packed up in the old mail box. It's refreshing to see all these reviews. I'll try to have my own review of
Ape Escape 3
up in the next week or so. In the meantime, we have a new review by Mr. Evan Kaigle, which I'll try to put up tomorrow. Keep your mails coming, boys and girls. I appreciate your feedback, as we continue our
search: for the world's strongest videogame critic
.
Well, at least that's what it
looks
like we're doing. To tell you the truth, I keep getting emails from people who want their reviews to go up on my site, and a lot of these reviews are written by liars, and cheaters, and horrible people, and some of them are written by kidss who just want to write game reviews. I will say here and now that I will not pay you for writing for this website, nor will I positively reinforce you, either. Also, if you're going to send me
your
review of
Katamari Damashii 2
and insist that it would make an excellent companion to my review, I must remind you . . . well. I guess I wouldn't be reminding you so much as informing you, wouldn't I?
It amuses me. Hell, let's go ahead and encourage people —
if you want to write a review for this site, go ahead and do it.
Send me a videogame review. Assign it a score of one to four stars, like a movie review. The minimum length is eight hundred words, the maximum is infinity. If you can write 60,000 words on one game, do it. If it entertains me and I finish reading it all the way (I have a hella short attention span), I'll put it up without (much) delay. The same goes for any game review. If I read it and it
moves
me, I'll put it up. Just
email me
with "game review callout" in the subject line. I promise I'll at least read your review. Include it in the body of your email, preferably with html markup already included. Who knows — this may be your big chance.
Shit, now I'm inspired to write more on this subject — here you go: don't imitate my old reviews. I wrote those as part of a fictionw-writing practice experiment, and you're mostly not welcome to use that style. My favorite game review I've ever written, I think, would be my
Pirates of the Caribbean review
. I'd prefer you write something like that, only try to make it a little shorter. You know. That's the ideal. Also, if you have to make a choice between writing a review like one for IGN or a review that aspires to the Pitchforkmedia.com style, I'd say to lean toward the Pitchfork. To make it so your review is straighter and more full of heart, why not just go to the video store, rent some random game, play it, and then make
that
into your review? Actually, yeah — that's it. That's how I want you to write your review. Just rent something that looks neither apalling nor appealing at first glance. Go.
That said, trollers, haters, flamers, and assholes alike, write in with your entries. Be aware of the above rules: that I don't want attachments, and . . . I think that was the only rule. Also — and this goes out to a select few fans — don't lie to me. It's okay if you lie in your review — ie, if you mention drinking a beverage you're not drinking, or something trivial about the gameplay which isn't really real — just don't lie in the memo portion of your email to me. Don't pretend to be someone you're not, because I will know who you are. Mind, I don't
care
who you are, as long as your writing is good. It's just — well. Let the search begin. Send me your words, and I'll see what I can do with them. Maybe something good will come of this. Or maybe we'll all just fall asleep one starry night and wake up, the all of us, packed into a four-poster bed, head-to-toe-to-head-to-toe, sailing down a river of lava toward the pit of Hell.
I might have just gotten a job. I have dropped a hint about what
kind
of job it is somewhere in this post. Feel free to spectulate in the comments, about how I am, from this point on, going to become more of an evil person than ever. My own personal Star Wars trilogy has entered its Episode III, if that gives you any perspective. I've always had a dark side, and that dark side was mostly something I didn't flex outside of college. Well, an oppotunity presented itself, in the form of an easy job that pays a heap of money, so I took it, and I think I did pretty well at the interview, given that I showed up in a pair of sneakers and a suit that is far too big, to the point it makes me look like a cartoon character. The people interviewing me clearly didn't care about my suit, though I got around to mentioning at one point that I'd gladly buy a new one.
I looked at new suits later in Ikebukuro, and I found some for around $600, and in an odd show of momentary generosity, I thought, "Hey, I'd buy that." It was a nice suit. A Japanese design. I kept thinking my dad would like it. Dad, if you're reading this — you'd have liked that suit. It was a hell of a suit. Jet black with really subtle charcoal pin stripes. Three-buttoned and pseudo-double-breasted jacket. As in, it was cut like a double breast, only it didn't have the superfluous buttons. Japanese suits are great in their efficiency. They have it engineered down to a science, to the point where they're
this
close to making honest-to-goodness laws about what color shirt or tie goes with what suit. I mean, these things have been proven, on some level; Japanese savvy businessmen buy magazines about suits, and the vendors in the train stations selling ties, a sight I'd taken for granted until just yesterday, actually are selling pretty expensive ties. There's this point on the Ginza Line, between Nihonbashi and Aoyama-Itchome, where suddenly every man over thirty is wearing the most perfect suit you've ever seen in your life. The train hits one uneven rail and the carriage bounces a little bit, and when you open your eyes from the blink, everyone's dressed up. Men wearing less-than-perfect suits, at this time, reach into their briefcase, from which they remove and subsequently don the one element that gives them perfection. And should you stumble into one of the veritable warehouses where suits are sold in Japan, you'll find that the men who work there are dressed equally impeccably.
Yet the Way of the Suit is yet not perfected in Japan. There still exist upstart young designers who, though surely
remembering
what a real Italian suit looks like, don't quite remember it well enough when it comes to putting pencil to paper. There are also these weird little conceptual suit-quirks, most of them revolving around pockets. Don't get me wrong — putting three pockets inside the lining of a suit jacket is actually kind of smart, especially when their positioning is so well thought-out. However — I've seen
vests
in this country, trim, black, pinstriped numbers, with four pockets, one right on top of another, on each side. What the hell is this? Is it a safari suit? Does one wear this when part of an emissary to meet with the Lion King?
I like the Japanese women's suits, too. I I like how high the jackets go up. I love the cut around the neck. And I love the skirt. Some guys dig schoolgirls; I prefer the office ladies. Yesterday, wandering around this suit shop — THE SUIT AOYAMA, it's called — I ended up crossing the invisible border between the men's section and the women's. I picked up a suit, and saw that an advertisement on its hanger proudly showed the face of Japanese idol Aya Matsuura, who looks thirty even though she's only twenty, and some guys really get a perverse thrill out of that. I didn't know she cared about suits. I touched her printed face with my thumb. It didn't say anything back. A guy saunters over, and calls me "Sir."
"These are women's suits," he says, politely. I shoot him a look of kill. He stumbles back. I grin. To save face, I blurt strategically, "I always used to think, I'd rather wear this women's suits, anyway. They're so elegant." The guy guffaws. Was it really that funny? A well-trained man can laugh like a regular jackass if you push the right button. I caught sight of myself in a mirror that stretched me out. My hair was a mess — getting it cut tomorrow — though hell if that baggy suit of Nick's didn't make me look like I belonged in a gangster film. Hell, it was frightful. My legs looked miles long. For a moment, I wanted to give the world whatever that mirror was having. Then I gave it up.
At Saizeriya later, I got looks from schoolgirls who'd never look at me any other day of the week, because I scare them. Only the really audacious ones ever speak to me, usually when I'm minding my own business and trying to read books about the Way of the Samurai. They say "Do you English?" and I say, "You bet I do, baby." Sometimes they tell me I look like Harry Potter, and I hide my right hand with my left, stare them in the eye, and speak Japanese: "What do you think of
this
magic trick?" I then move my left hand, to reveal my right middle finger, pointing at the ceiling. These girls, faces coated in near-black makeup, with white eye-shadow, among other hideosities, go white as hotel bed sheets and run. You'd think they'd have a better sense of humor, what being so damned funny-looking and all.
I get a lot of emails asking me, precisely, what Saizeriya is. It's a Japanese family restaurant that serves Italian-inspired food. I eat there maybe three times a week. There's a new one in Ikebukuro, where the drink bar serves Pepsi instead of Coke; on paper, this sounds like grounds for a lynching. In practice, well, shit, Saizeriya's Coke is always soupy, watery stuff, and this Pepsi happens to be fervent and bubbly. Perhaps it's just a one-off; then again, one-offs are hard things to judge. I stepped into a Saizeriya yesteday with friends Jordan and Matt — Jordan is headed back to America tomorrow, so it was his "Drink Bar: The Final Countdown" — and at the drink bar, some schoolgirls in perfect, straight, smooth uniforms said hello to me, in Japanese. I guess I looked like, well, a guy wearing a suit. I later went into the bathroom and put on my yukata pants and a pink XFM radio T-shirt, and that was that. I put the jacket back on, and relaxed. I ordered a pepperoncino, which is something I don't order at Saizeriya anymore. Tell any punk-rocker you go to Saizeriya often, and he'll answer like a regular office-lady: "Their pepperoncino sucks, don't it?" They say this because it's true. However, like American diners can be proud of terrible apple pie that they'll never improve because it's
their
recipe, Saizeriya makes no motion to fix their nasty pepperoncino. I quite coincidentally caught a bout of stomach flu the day after my last pepperoncino, which was a year ago. Yesterday, realizing that I had broken the promise I made standing in the snow on Christmas Night, 2001, that promise to "never wear a suit again," I decided it was silly to make promises to never do things like wear suits or eat a certain menu item at a restaurant that you'd feel wholly confident about eating at home. I ordered the pepperoncino. There is a vast ocean that seperates the pepperoncino at Saizeriya from the pepperoncino you'd eat in, say, Florence. The pepperoncino at Saizeriya is as different from the pepperoncino in Italy as, say, the act of playing a videogame is from actually making a videogame. Hell, there are restaurants in Tokyo that serve
real
pepperoncino, and it always tastes light and spicy, and filling, like it should be. Real pepperoncino is as much like Saizeriya pepperoncino as a beautiful princess is like a drawing of a beautiful princess made by a four-year-old with three crayons, black, green, and red, the morning after his mother tells him a bedtime story about a beautiful princess.
Tonight, I'll be shitting acid.
The new Saizeriya in Ikebukuro is positioned just opposite the first Denny's ever built in Japan. Since 1973, that Denny's has been a hangout of schoolkids and assholes who think places like Saizeriya suck. Now, Saizeriya has launched its attack; Saizeriya, which now serves very, very tasty tomato margherita pizza (the best item ever on their menu; the tomatoes are tender, fresh, and roasted just barely enough to heat the juices within so they don't paralyze sensitive teeth) in addition to their 270-yen double-sized grilled potato plate, is a clear, obvious alternative to the Denny's across the street, with its 500-yen fried-brown potatoes and 600-yen Cokes that can't be served without ice, owing to company policy. (Read more hate for Denny's
here
, kind of.) The schoolkids have invaded Saizeriya.
Up until two years ago, after a long time spent in this country, I'd have told you sincerely that I "just don't get schoolgirls." They don't implant me with the lascivious thoughts they seem to give everyone else. Well. Two years ago, I started seeing ones that, as a man, I honestly and unapologetically will admit to desiring sexual intercourse with. I never pursue this desire, and it's all the same. Well, anyway, yesterday, yesterday, yesterday, which was a Monday, just after the bells finished ringing and all the schools of Toshima-ku let loose their gorgeous little girls, that Saizeriya had sucked Denny's dry of all its customers, and I swear to God,
I saw the ten best-looking Japanese schoolgirls I'd ever seen.
You know, you go this long, seeing one schoolgirl at a time, thinking every ten schoolgirls or so, "Yeah, she's all right," and then occasionally, maybe once in a hundred, you go "Ooh-ha!" and start giggling. These kinds of schoolgirls are called by the mythic name "Schoolgirls On Fire." Well, of the fifty schoolgirls in Saizeriya that afternoon, ten of them made me go "Ooh-ha!" I stopped counting at ten. My lord, it was wonderful. Whether those ten schoolgirls had made me forget the previous ten schoolgirls, or whether, I don't know, my information-gathering method leaves something to be desired, it's not worth saying. Those ten girls summited my list. I salute them.
It's a thing about statistical anomalies. They're never entirely out of the question. Miracles happen, though only when we apply numbers. Without numbers, miracles are just events described with words. I keep trying to tell you this. Roger Maris' record of 61 homeruns in a single baseball season went untouched for three decades, never approached by less than ten homeruns, only to be broken by eight homeruns, by two people, in the same year. Is this because of a breakthrough? No, no. The rules of baseball are as set in stone as my personal standards of youthful beauty. Yet things, as things, fall apart, and records are broken when the competition has mounted, or when time has eroded our memories to the point where they can be scattered into oblivion. Yesterday, I wore a suit, and ate something I hadn't eaten in a year. In a week, with all hope, I'll be working as a _________ _________ in a huge ___ ____, with my own office with a view of the Imperial Palace. Where do these things come from? And more importantly, where do they go? You realize, don't you, that the least number of pitches a pitcher can pitch to win a complete game of baseball is twenty-seven, and the most is . . . infinity. A game can, theoretically, go on forever, should players just keep fouling balls off. I like this notion more than I have ever liked most things. Economists could learn something from it. It's hard to really pound into people hard enough, how important nested semantic infinites are to the future of the universe. It fills me with the notion — and I'm reading Eiji Yoshikawa's
Musashi
again this week, so maybe that's clouding my judgment with dreams of "The Void" — that there have been no "great" men since World War II because we are all so aware of what an evil man is. You see lawyers and politicians jumping up and calling videogames evil, and maybe they are, on some level, because they represent violence, though you people are all cutting straight to a point that's not really the point at all. The very term "legislation" should be wiped from our historical lexicon; I am not raising a fist and insisting that we all restore the order of anarchy; I am merely, sorely intoning that it seems we have created a global society where looking out for the future of the weak is more important than our own present. This breeds people with no knowledge of evil, and therefore no knowledge of good. The chances that a twenty-year-old boy twenty years from now might close his eyes at night and see something amazing are growing slimmer by the moment. That I am "blessed" with thoughts and impressions and standards of schoolgirlish beauty is not something I can boast, or even wield more than clumsily. I am merely informed, and I do not seek to change the world so much as I imagine a baseball game that can and will go on to infinity, when one batter dies of old age and his young replacement answers the call of duty, picks up a baseball bat, and proceeds to foul off hundreds of pitches a day, all in the name of keeping the game going, just because someone started it, and no one wants to see it finished. There is something really, horribly beautiful about that notion, with all its arbitrary rules. I wouldn't want to disturb it. Who would, really? If you would, tell me, and I'll call you a liar. If you defend yourself, I'll ask you, how amazing is it, really, that
as long as baseball exists, every seasons, records will be broken
? And I'm not talking about stupid, arbitrary records like most wins by a pitcher with blond hair on games that were previously rain-delayed. I mean big records, giant ones. There is a mathematical theory at the moment that there are unlimited sets of twin prime numbers (that is, prime numbers whose values differ only by two — like three and five, or eleven and thirteen, for example). The fact that there are any twin primes at all speaks volumes about the possibility of their kind continuing on into infinity. The same goes for baseball; sports are, if nothing else, wonderful, man-made, infinity-housing dynamic exercises. The same can perhaps be said of Schoolgirls on Fire, if you
know what I mean
.
Maybe you don't. Hell, even I don't.
Finally, to round out this update, I ask a serious question: if you had to choose between pornography starring anonymous persons and retroactively, magically video-captured records of your own favorite personal sexual experiences, which would you rather masturbate to? This is for research purposes, so be serious, and explain thoroughly. I'll appreciate your ideas.
woah. it's been three months since i've last made my presence felt here. summer was quite a rush, with debuts and parties to attend to in order to spend as much time with people i won't see as often for the next few years. college started early for us trimestral bunnies, and since then… college has been quite an experience. i've fallen desperate at the feet of comsci1. i've fallen close to love, have experienced heartbreak over it, have had tension with a dear girl friend because of it but in the end, came out unscarred and happy. i've gotten myself into a pseudo-political mess… and ever since i've firmly set myself to become neutral during campaign week. daym politics. that's why i struggled and successfully got into the lasallian, the university newspaper in english. amusingly enough, my first ever article for the paper is on BLOGGING. and guess who i'm going to feature as a classic example? who else, but the guy who got me here in the first place. hi tim. your forums might even grow greener. :D
being a chem major scares and satisfies me at the same time. i enjoy discussions in chem class despite the lack of sleep it causes me each night. future subjects scare me… with the math load predicting my failure as a student. argh. oh no. but i do need some of those subjects for graduate school, so i shall take the challenge. the upper classmen are fun, befriending and helping us every step of the way. new friends are fantabulous. but am very nostalgic for the old ones.
so that's the past four months in a nutshell. came here for more blogging inspiration. :) toodledoo… till next time… whenever that will be.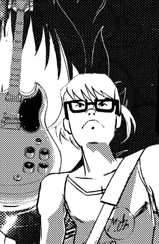 Yippee! I reviewed
Killer 7
! It really is an important game, you know. If you don't know about it by now, you should at least read the review. I got my copy about a month before its official Japanese release date, following a promise to spread the straight word on it as soon as I possibly could. The official Japanese release date was a month ahead of the American release date, you see. So yeah, I had the game, and I played it in full after E3, loving it at first, liking it, and then admiring it. When all was said and done and the game was finished, I felt like I never wanted to see it again. I don't mention this in my review because maybe it's not an important thing to note. Maybe, just maybe, I have problems with my personal psyche that dictate I, you know, beat games and leave them for dead. I
am
the guy who "goes nuts" talking about how
Mother 2
is "like a prostitute," and I get plenty of hate mail for that statement. (Though I do believe it was that game's creator who said those words first.) In my review of
Killer 7
, I refrain from talking about Gouichi "51″ Suda at
all
, because I'd feel silly and I'd get someone telling me I don't know jack shit about his illustrious career. Instead, I just kind of talk about the game. Early preview audiences of this late-in-coming review said I was wrong about it being scary, and I was wrong about it being freaky. Well, fuck
you
people. Maybe this game, with its simple, creepy colors and mouth-breaking-computer voices, just connected itself into the wrong jack in the back of
my
brain:



1/2: killer7
is the ultimate freak-out game because it does things that are truly unexpected, and without rhythm. It is the Noh Drama to
Resident Evil
's Kabuki Theater. The majority of games that slot into a "horror" genre, whenever they do something "unexpected," only do them at times when it is possible to expect the unexpected. With the first
Resident Evil
came the first truly "WHOA" moment in horror games — the dog jumping through the window as you walk down the hallway. Since then, we the seasoned game players of the world have walked down hallways in horror games aware that a dog could jump from a window at any moment. The horror game genre has quickly expired most of its greatest surprises; that games like
Eternal Darkness
pop up to lay out and poke gentle, intriguing fun at the conventions of the genre is curious and appreciated, though at the same time, introspection is unnecessary, and it won't, by nature of cleverness alone, scare players the way
Resident Evil
did nearly ten years ago. Inducing fear is hard for a clever person; inducing fear involves cruelty and blatant disregard for rhythm and conventions.
And there you go! Those of you emailing to ask me if I'm "losing my touch" or "toning down" my reviews, here is your collective reply:
no, I'm not
. I'm just writing a book these days, and that book is freaky as
shit
, and it requires eevery single one of the fifteen brain cells I normally devote to writing flow-y, moronic things about living in Japan and it being wacky over here.
I'm going to go eat curry now. All of you, be kind to your mothers.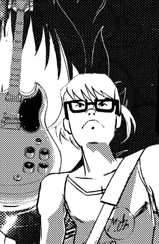 Hello! We have two new reviews today, from two of our new contributors. One is a review of
Riviera: The Promised Land
on Gameboy Advance, and one of them is a review of
Tsukiyo ni saraba
on PlayStation2. I remember saying, last week, that I have three new reviewers for this site, though I actually meant to say I have four. So yes. There are four. There would be five if Aderack would write something, though hey, you know how things work sometimes. Anyway, here you go:
New contributor and old friend
Takeru Amazawa
, who writes a column for the UK's
Play
magazine as BT Amazawa, the BT standing for something of a private joke between me and him (I used to be "BT Joestar," back in the day), finally gets off his
arse
and writes his promised review of Taito's
Tsukiyo ni saraba
, a "revolutionary" gun-action game released in early 2005 to zero fanfare and sub-zero sales, just a week before Taito releases its "memories" collection, which he has also sworn to review, though lord only knows how long it'll take him to do it. This game has the unique pleasure, anyway, of being an action game with a big-band jazz musical score by Yasunori Mitsuda, so it might be worth a look! Inside, Amazawa explains:



1/2:
So why didn't it sell? At all? That's a wonderful question. My opinion as a game critic and game analyst is informed by many trips to many arcades, where games like
Mushihimesama
, being released soon on PS2 to the sweaty masses, are played and revered above all others. The people who play these "hardcore games" play them because they are in love with the era that birthed them. They are like the baby goose — gosling — who believes a garden hose is his mother because it was the first thing he saw upon hatching. I am not denying that there is something bordering on art behind the scenes of two-dimensional top-down shooting games. I'm just lamenting that the genre's fans would scarcely think twice about trying something different.
Tsukiyo ni saraba
is a non-issue to them, because it's about people running on foot, features handguns that do not gleam as though made of silver and men whose hair is not white or in a pompadour, does not star a big-breasted little girl riding on a flying beetle, and is therefore "trying too hard."

New contributor (and old friend!) Evan Kaigle writes in with his first review on this here website. It's of
Riviera: The Promised Land
on Gameboy Advance, and the presumptuous bastard gives the game four stars. Nice way to get started, jerk!
Oh, I'm kidding! I have faith that he'll write more, so we'll see. For now, of
Riviera
, a game I honestly would like to play myself if I could get over my lazy eye problem, which makes playing a GBA for more than ten minutes really embarrassing, he says:




:
Riviera: The Promised Land has what is quite possibly the best battle music ever in a videogame.
I generally don't like the battle music in RPGs. I always think of how cool it would be if there was no battle music in an RPG, especially a very surreal one, with haunting music. And yet people need battle music. It helps them notice that they are fighting, apparently. The music during battles can be especially annoying if the game has random encounters; not that I have anything against random encounters, however. Riviera does not have random encounters, nor is the regular music particularly amazing. It makes me wish I was fighting something.



Let me — and our new friends — know what you think of their stuff. I'll have a review of
Ape Escape 3
up soon, probably Friday. Whee, this is fun!!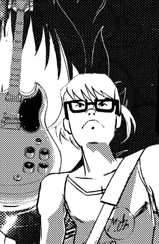 First, I bring you this quote, from
Senator Hillary "Rod Ham" Clinton's website
:
Recent research has confirmed links between exposure to violent video games and aggressive behavior in children and a groundbreaking new study by researchers at Indiana University School of Medicine show that playing violent video games triggers unusual brain activity among aggressive adolescents with disruptive behavior disorders.
Quite a revelation you got there, Indiana University!! (That's, uh, . . . my alma mater for you.) I was always under the impression that, I don't know, doing something like shaking a box of
Tic-Tacs
was enough to trigger unusual brain activity in an aggressive adolescent with a disruptive behavior disorder. I mean, I've seen it happen. Showing him computer-rendered images of black men beating hookers with two-by-fours, at least, will make him understand his desire to kill on a slightly more human level than mere confusing, carnal rage directed at the
chacka-chacka
senseless rattling of a plastic container of fruit-flavored mints. Which, you know, don't really even
do
anything for your breath, really.
Look at that up there! I just blogged! Look at that! A link! A paragraph break! A quote! A paragraph break! An amusing and clever and (if I do say so myself) witty paragraph of commentary! Another paragraph break and that's it! I have social responsibility and an audience, and I at on one, toward the other!! I'm an icon!! Someone get me a fucking job doing this, already!!
Now I proceed to ramble about image, drama, dreams, and rock and roll, as always.
you might also be interested in knowing that our number-two google search keywords are "crazy bitches"
What is happening!!
I believe we've experienced an, uh, ahem, recent surge in traffic.
?????????????????????????????????
Or something.
It's amazing how bitter you get when you set about writing something, knowing exactly how the world at large, if exposed to it via the proper, uh, huge news services, will react. You want to start a review of a game about an eleven-year-old boy catching cartoon monkeys with a laser net with a disclaimer that says "IF YOU DON'T LIKE ME JUST SHUT UP AND GO AWAY I'M SO LONELY." I am forever cursed to slide off topic. On other days, earlier ones, most of them, I have waxed about how much people hate me and how I feel no desire to make them not hate me. Yesterday I received eight hundred emails, and though most of them were positive, a lot of them told me I was the reason why they couldn't sleep at night for all these years; to put my own words into someone else's mouth and then use those words against me, I am like the cockroach they know is in their bedroom when they turn out the light. If I write short paragraphs, I get reamed by geeks about just wanting to show off my journalism school education, or else being on speed. If I write long paragraphs, I get emails imploring me to seek out an editor. There's no pleasing you people. Fuck you people. This is my hobby. I do other things for money; I do this because myself and a few others like it. Those "few others" are steadily growing, though hell. I'm not evangelizing myself. Just let whatever will be, be.
It was suggested on the
forum
that I set up a hate mail gallery on this here site. I will not do that, because glorifying hate mail will only get me more hate mail, and self-referencing hate mail, and if I don't print a certain piece of hate mail, someone might send me
more
hate mail for not printing their hate mail, and I just don't need that kind of recursiveness in my Gmailbox. It's a big internet; people consistently and repeatedly prove that they're unthinkable jerks who will email you about "your fucking red border sucks you dorky asshole" when you write something and put it up on the internet for free viewing, and, more importantly, free
not
-viewing. You people need to get your heads on straighter and tighter: know that, just because there's no button on the menu to the right (check out our new archive system!) that says "leave here, choked with vitriol, and never come back, i
swear
," doesn't mean that it isn't an option.
In the meantime, I'm proud as ever merely to just be writing things that evokes a strong response from people. The strong response was about three hundred emails strong when I stepped out yesterday to meet my friends Matt and Jordan in Akihabara. We ended up at Gusto, where for some reason I got on talking about hip-hop music. I felt a certain affinity for Eminem at that time; even though I don't care about his music, I understand, in some tiny way, what it must be like for him. He makes music that has a tremendous impact, gets exposed bigtime all around the world, and evokes drastically adoring or drastically hating responses in millions of people. I can understand why, by his third album, all he did was parody himself. That's what this world of ours does, I suppose; look at Amazon.com — most products receive only five-star or one-star reviews from readers. This is because tremendous love or tremendous hate is, more or less, all that inspires a person to weigh in with their opinion on something that's supposed to entertain them.
What we've
grown up
into, however, is a culture that is not willing to walk out of a drecky movie or put down a book we can't stand and vow never to read it again. We think, it's here in front of us, and we paid for it, so lets get all we can out of it, squeeze water from the stone. That's a one-way street to nowhere, Jack. Grow a little backbone. Entertainment, unless it's of the prison-show variety, always has been and always will be a voluntary exercise. If an entertainment doesn't please you how your soul wants to be pleased, do the entertainment a favor and leave it alone. There's no need to be mean. Then again, how boring would Amazon.com be if all the reviews were five stars? People would still, no doubt, end up subjected to beginning-to-end displays of entertainment they found unpleasant, though hell, let's encourage the whole world, if for just one day, to lie about everything. Call it "five-star day," where everything is, sincerely, doted upon like a five-star review, by everyone all around the world. "This dogshit pie is great! It sends shivers down my spine!" for example. Your friend says, "Your analogies make me throb and tingle! I'll gladly try that dogshit pie another day!" And then, it's all downhill to hilarity from there.
I bring up the example of "The King's Camelopard" too many times to count, lately. The play put on by The King and The Duke in Mark Twain's
The Adventures of Huckleberry Finn
. I just thought about writing something about it here, and then I thought better of it. There's just no point. I'm going to make some fried rice instead, because it's lunchtime.
By the way, for those of you have emailed asking why I gave
Genji
such a "good review" and a "low score," well, first of all, I thank you for reading the review and seeing that it was actually positive, and second, I clarify: my review scale is zero to four stars. Like a movie review in a newspaper. Only, of course, longer, because this is my site and I don't care about cutting the stuff down; I write these reviews because it entertains me to do so, and it entertains me infinitely more when it entertains you and you tell me about that. I might start calling them all critiques, because I suppose I write more as a "critic," in that I've always reached outside the realm of what a game presents and into hypothetical situations about what it
might
present, so . . . what do you think, Aderack? Should we call them "critiques"? This situation is freshly fronted in my mind, because I got an email from a kid named "Cloud Power" (authorities are investigating the possibility that this is an alias) with the subject line "nice review" and the first paragraph "UR SO F*CKING DUMB WHO THE F*CK MADE YOU A REVIEWER." First of all, kid, it's spelled "FUCK." Second of all,
I
made me a reviewer.
Quick shout out to my ??s Kama Boiler, who played the most absolutely red-hot set last night in a basement in Akihabara. Holy shit, that was some hot shit. Made me rethink more than a few things. It was a few weeks ago when, I think, after near seven years of trying to have a band, I hit upon, in my head, exactly what has to be done. I asked Shimizu-san, lead-vocal of Kama Boiler, if, ever, he had dreamt of being a rock star. He thought about it, and said, "When I was a child, I thought I wanted to be a rock star. Now, I don't think I've thought it in years." He thought more deeply. "Yeah, I can't remember the last time I thought I wanted to be a rock star." This is an important question for me, and I'm asking it of all the morbidly talented bands I come in contact with. Because, see, I never wanted to be a rock star until I was twenty-two. Then, one day, last year, that dream vanished. I don't even remember when. Probably before my twenty-fifth birthday. Me and Shimuzu-san waxed about this for quite some time, and finally came to the conclusion that the real rockers must be people who have dreamed of greatness and then let the dream go, to focus on doing rather than dreaming. The jury is still out, however, on whether it's possible to remember your dream of long ago and then still be a fucking sexy rocker. Seeing as Shimizu dug up his dream just an hour before their amazing set, I think, well — maybe it's okay to remember, sometimes, where you were, even if you're trying to remain ignorant and go somewhere else. Kama Boiler taught me, yesterday, that everybody is always going somewhere, even if they're just lying on a straw-mat floor with the windows open on a damned hot day where the middle of July has turned to the end of July, and the windows are closed, and you're playing guitar on your back in a kimono you bought for about five bucks. It's like Tetsuya Kajiwara said in 1994: "???????????????????????????????????????????????????????" Or maybe I'm just pulling that out of my ass.
Either way, I bring you this important announcement, before your regularly scheduled beer commercial:
ROCK AND ROLL: COMING SOON TO YOUR TOWN


Keep reading the papers.
I'm getting out of here. I'm going to see about that fried rice. And play the guitar while eating it. More to come later, as always, when you least expect it.
NO! I'm not dead! I am very much alive, and in fact, one might even say I am kicking just a little bit of a punk rock kick. Of course, what is so very punk rock about teaching English to Korean elementary school kids during the summer eludes me, but I am most assuredly assured of its rockingness. I am no longer living on the yellow subway line (so don't try to wait for me at Samsung Plaza, Tim). In fact, I am now a proud resident of Seochodong, which is a neighborhood on the green subway line.
The Number 2 Line (which is colored green on all subway maps in Korea) is much like Tokyo's Yamanote. They are both represented with the color green. They are both lines central to the entire metropolitan train systems that they service. Perhaps most importantly of all, they both run on circular loops. Tim, along some other people I've heard about Japan from, writes about riding a full loop of the Yamanote. I made a decision, long ago, to ride a full loop of the Number 2 Line. I still have not done this yet. As of July 15, 2005, Wayne Kang has yet to ride a full loop of the green subway line.
Unlike Tokyo's train system, however, the problem with Seoul's subway system is that the trains tend to be much, much slower. And the on-train displays are decidedly much more low-tech. The Yamanote features nice LCD screens which tell you how far you are from the next stop, and also from the stop after that, and the one after that, too.
But that's not the real reason for my not having ridden a full loop yet. The real reason is that I am afraid that for the entire two or three hours I would be on that train, I would not be able to get a seat. The green line features what are probably the most-packed trains in the whole country, and to ride a train packed with hundreds of moving, sweating, farting people for more than just a few stops is more than I can bear.
Besides, what would I do on the train?
Admittedly, I have been writing daily entries into a notebook I picked up at a stationary store called the Artbox, but that is hardly something that would occupy two or more hours of time, especially while standing up on a crowded train.
So, I have a bib that says "VIPS" on it now.
Something told me you folks might like something like that.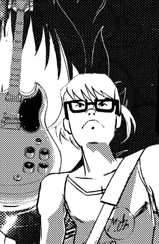 A year and some change ago, I reviewed Namco's world-changing game
Katamari Damashii
. The sequel is out now, so I re-present this review, which originally ran on
insertcredit.com
, as a companion to my review of the sequel. Of the original, I wrote:




:
Unlike
Jet Set Radio
, full of interesting music and character, Katamari Damashii is blest with a purity of concept.
Jet Set Radio
was made by people who wanted to make a game that included music by Guitar Vader and characters who spraypaint graffiti while magnetic-rollerblading. The genre and the gameplay hook, however, was not yet decided. In music terms, it was a song made by genuinely cool people who just wanted to be in a band.
Katamari Damashii
is something else. It is easily the better game, and the more important landmark as far as game history will be concerned. It is not a cult hit. It is a superstar. It is coming to your town for one night only, to rock you, and love you, and love you, and leave you for dead an hour later.

Open up your arms and whisper a little prayer.

We Love Katamari
is the most-looked-forward to sequel of the year. There's very little chance, from the start, of it holding a candle to the groundbreaking brilliance of the original. I mean, we all know the concept now — roll a ball, pick up stuff, get bigger. Right? Well, I beat this game in one passionate night, and come at you delivering the straight truth:



: We Love Katamari
represents a rock star's second one-night-only show in your town. You trembled with excitement the first time because it was all so unexpected. This time, you've listened to the albums for a year and learned every nuance of every song it might sing, inside and outside, forward and backward, and the rock star knows that, so it sings all the songs you want it to sing, and it talks all it wants between songs because it knows you're going to cheer on its every mundane word. The next, third step of rock-stardom, if I'm not mistaken, is becoming like Thom Yorke and refusing to ever,
ever
sing "Creep" live again, because it represents that one instance where the fans know exactly as much as you do with regard to your own music: this is the best song you will ever sing, the most finely-honed, the most classic in theme, the most edge-of-the-moment, the most important with regards to performance and production. I dare not imagine what a third Katamari game will feel like if it continues its logical slide into rock-stardom. Maybe it'll be about rolling the ball to America, and star the US Military as the bad guys, and they'll shoot things off your katamari as you're rolling around. Maybe the King's alcohol habit will rear its ugly head and he'll sit there drunk and complaining about politics for hundreds of word balloons between stages?

My god, I just keep reviewing videogames lately. It's gotten to the point where I can't play a videogame without beating it, and I can't beat it without writing a review. It just feels like the natural ending to the experience. I guess it's what I do. You'll notice the
Katamari 2
review is markedly shorter than most of my reviews. What is happening!! I don't know. I hope you're enjoying it, anyway. I'm loving all the emails I continue to get about the
Romancing SaGa
review. If I told you people I was just joking, would you think the joke was funny, or would it just make you madder? Even so, am I
really
just joking? Or pretending to be joking?
Either way, I've hand-picked three candidates from the space of the internet to write reviews for this here website. They will be the elite task force I set toward renting every game on earth as it is released and then reviewing the shit out of it. I will not reveal their names until their first reviews go up. Actually, one just popped into my Gmailbox ten minutes into my marking up of these two articles, so expect it to go up on — how about Friday? (I'll be away from the computer on a money-making expedition for two days starting in, uh, fifteen minutes, so . . .)
I guess since this is kind of becoming a routine now — you know, game reviews — I might as well announce that the next game I'm going to review, which I received just last Friday and have been enjoying thoroughly, is Sony's
Saru Gecchuu 3
, which should very well be released in the west as
Ape Escape 3
. Anyway, read the new
Katamari
review, read the old one if you haven't read it before, and let me know what you think. I'll be back with more updates before the end of the week.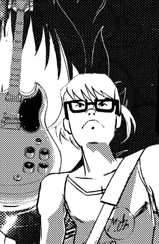 Some people know Andrew Toups as a reclusive billionaire living on an old plantation in Lousiana's Avery Island. Others know him as a guy who posts lots of stuff on the insertcredit.com forums, which are sadly dead at the moment. He and I shared many experiences at this year's Electronic Entertainment Expo in Los Angeles, and since my article about the matter is a long time in the coming, I commissioned him to write something up for me. Though we disagree on a couple things, we both have the same basic idea on, at least, what the game of the show is. So it's safe to say I endorse his opinions.
So go check it out!
Within, he reports on the sexification of the videogame industry:
Never mind the countless straight men who will have sex with each other over the internet inbetween sessions of posting on 4chan. Those of you who remember my last E3 post probably already know what was on my mind when I saw this game. I leaned forward and asked the man at the booth The One Crucial Question:

"Is there penis? You know, in the actual game?"

The man's face lit up. "Yes. Fully rendered and uncensored!" he said with enthusiasm.

I have no intention of buying this game, let alone playing it. . . . So why am I giving this game game of the show?

Because what this culture needs is more overt penis."
And
don't forget
to read
my review of Genji
, set in the great stage of classical (and inaccurate!) history!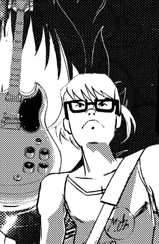 One of the big games Sony
megaton
announced back before Tokyo Game Show 2004,
Genji
is finally available to Japanese gamers — no, Japanese
consumers
, and is selling like mad under the banner of mainstream entertainment.
Classical Tim Rogers beats the life out of the game and reports:
Okamoto's previous games, the Onimusha series, were just starting to take some flack in the mainstream, non-game world for being historically inaccurate to the point of portraying wise general Oda Nobunaga as a crazed warlord who commanded demon- and zombie-samurai. Phoenixes, wizards, and flying ninjas be damned, Genji, telling a mostly-historical tale about a young warrior collecting the magic artifacts he needs to physically and mentally prepare him for the fight of his life, represents something of a settled-down maturation.
Come on, read it!!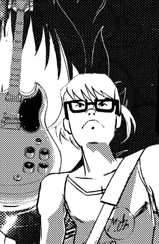 Six years ago, I was a junior in college, and a guy who lived on my floor, whose name was Craig Citro, and whom a Google search reveals now teaches mathematics at the University of California in Los Angeles, stopped me in the hallway by slamming the front cover of a book in my face. I had to step back to analyze it in more detail. It was black, and cold-looking, and fat like a stack of pancakes.
Cryptonomicon
by Neal Stephenson. "Tim, sir," he said to me, "though I haven't read any of
your
books yet, I'd wager this is
THE BEST BOOK EVER WRITTEN
." I narrowed my eyes at the book. I shrugged. I had, years earlier, already decided that Mori Ogai's
The Wild Goose
was the best novel ever written, and could not be swayed. I was on my way to lunch in the downstairs cafeteria. I could not be bothered to talk about a book I'd never heard of. Craig's roommate and best friend Ryan Newton, whose name is unfortunately common-sounding to a degree where it doesn't yield great Google search results, stepped out into the hall (he was in the room making repairs on a mountain bike wearing nothing more than his tinted glasses (computer science guy) and a pair of khaki shorts) with his
own
copy of
Cryptonomicon
; he explained that he'd just finished the book himself, and that no man studying liberal arts, espeically one as liberal as myself, and as artistic, should consider himself worthy of college education without at least giving the book a glance.
"It's fiction — it's big, it's crazy. There's lots of shit going on," Craig said. Those were his exact words. "You're going to love it." Ryan narrowed his eyes at me for a moment. I was carrying some big floppy portfolio full of photocopied Chinese poetry — light reading — and Ryan probably didn't notice that far. He said to me, "Maybe he needs to read something else first, to acquaint him with Neal." Neal was what they called Neal Stephenson, who they'd never met. Furthermore, they had this wonderful way of talking about a guy in third person while looking right at him. Maybe this is what made every beer-drinking shitface business major on our dorm floor think they were total homosexuals. I didn't think that even once; I simply understood that, for the two of them, no conversation was more important or more worth showing off than the conversation they had between themselves. The way they probably saw it (subconsciously, I presume) was that the words they exchanged between one another were more useful to the world than any words they could speak to anyone else. Ryan had once sat me down and told me that he and Craig had had a conversation earlier that day, and they'd concluded that I am quite possibly a genius because of my grasp of English intonation. Either Ryan or Craig were studying a little linguistics as a hobby around this time. You'll find that people who insist on running an operating system as flexible as Linux often have hobbies like delving into linguistics, usually because it offers them the chance to load up cool new software. So, long story short, ???? I arrived at lunch with an old paperback copy of Neal Stephenson's
Zodiac
, after being warned by Craig that it was "nowhere
near
as good as
Cryptonomicon
." I ended up reading about fifteen pages of it — hippy dude in Boston who runs a kind of vigilante, raft-riding environmental activist group, written in 1987. Weeks later, Craig insisted on having the novel back; he even came to my room to ask for it. I mean, my room was only six doors down, at any rate. Still, he was walking in place at the thought of getting it back, like a kid who had to go to the bathroom.
Weeks later, at a used bookstore, I chanced upon a first-edition copy of the same book, for only three dollars. I'm honestly not a guy who cares about first-edition copies of books. It had a little Post-it on the cover, saying, "First edition." I bought it, and then, feeling good about myself, went to Borders and bought Mr. Stephenson's
Snow Crash
and
Diamond Age
in sharp-edged paperback. After finishing
Zodiac
and
Snow Crash
, I went back to the used bookstore, thinking I'd try to see if they had a used
Cryptonomicon
. They did, though I didn't get it — I got
The Big U
instead, apparently Stephenson's first novel. It was about life in college. I read it, and then wrote my own novel about life in college. It was about as boring as
The Big U
. I decided not to ever ask Craig if he'd read
The Big U
because I was sure that he'd either be shocked and frightened that he'd been
wrong
when he told me
Zodiac
was Stephenson's first novel, or that he'd make me feel stupid by saying something along the lines of "
That
book? Oh, you shouldn't have read
that
." Besides, every time I went into Craig and Ryan's room, they were talking about mathematics or computer science or sometimes Japanese, which I helped them with, naturally, and it was overall a pleasant environment to be in. They both had these huge, Darth-Vader-sized ominous self-built computers; the machines looked amazing to me. I had no idea how a man could build such a thing with his own hands. At this point in my life, I'd never even been once to a CompUSA and seen that they
sell
empty tower cases. I figured they were things that these guys had made first by mountain-biking deep into the woods, and then by sweeping up fallen leaves in a prudent spot, lifting a plank of wood, unearthing a great plaster mold, and then removing jugs of liquid and sledgehammers from their great backpacks. It was the only explanation that seemed reasonable. See — everything else these guys said, all the words they put together into sentences, seemed reasonable and perfectly understandable. When they talked of mathematics, for the most part, I got what they were saying. I didn't ever try to indicate this to them. I didn't think it was necessary. To them, mathematics and computer science were their whole lives. They could easily sustain themselves simply talking to one another of mathematics; as far as I could tell, if they did nothing else for the rest of their days, they couldn't care less. I kind of envied that, and I guess that's why I distanced myself from such people for the remainder of my college experience. I went to concerts and punk-rock shows, I entertained and was entertained by girls, I wrote papers about Chinese poetry which were beheld as brilliant yet which I knew in my heart meant nothing. Academics were less a ways to an end and more of . . . something going on in the background. I did things because I had to. I hated the idea of students who just walked into college with no ideas that they at least
thought
were original, and I especially hated the fools who just drank and socialized the time all away, treating a wonderful educational institution like Indiana University like it was just somewhere they had to be (while drinking alcohol) for four years until they were able to get a job and a car and a wife and children. I myself, though I was no model student and I knew it, had loftier goals, dream-like ones. I still have most of them now. It's a real shame, and sometimes, when I'm on the toilet reading a book or a magazine, I feel kind of childish. Why didn't I
do
more? Why didn't I wow people with my academic fortitude? It would have been so
fucking
easy! I'd be involved in some big internet company now, as the guy who wears a suit, lives in Singapore, eats good food, and performs most of his job duties with a cellular phone that has an attached stylus. I didn't think this far ahead, back then. I was thinking of girls, and of entertaining myself with girls, and movies, and literature. I went on to read
The Diamond Age
, which I didn't much like, and early in 2000, I bought a paperback copy of
Cryptonomicon
— with the gold-cover, that is, the edited and complete version — read the first page, and then promptly lost it in a closet somewhere.
At the end of May of 2005, I somehow chanced upon that closet again
. I was in the city of Indianapolis, Indiana after a long self-imposed exile, and I found that closet, and I found the book, while quite honestly looking for something else. (I was looking for my old driver's license, which I needed to open a new bank account — I didn't find it. I got a new driver's license instead. The photo is fucking great. I'll try to get it visible on here.) I picked up the book, felt its weight, noted that the corners of its cover were still sharp and edgy, and put it into my overnight bag, thinking I'd start it on the flight back to Tokyo. (I went to the license branch and got my new driver's license, and then) I fell asleep for about fourteen hours. I woke up(, went and opened my new bank account) and then entertained myself with people I hadn't seen in what felt like, and what might have been, many many years. Soon I found myself back in Los Angeles. I ate some burritos, and fell asleep on a sofa. Soon I found myself on a plane to Tokyo. I wasn't thinking of book-reading at this point. Instead, offered an entire row of a Boeing 777 to myself, I fell asleep for twelve hours. By the time I stood, again, what felt like moments (slept on the two-hour train ride, yeah) later, on the streets of the Senzoku in Yoshiwara in the middle of the afternoon, with crayon-colored lights blinking and men in rain coats clapping at passing taxi cabs, and men in suits minus the jacket, with ties down below their belt buckles holding umbrellas over girls who looked like they'd never know where they are, I'd forgotten about this book in my bag.
Just two Sundays, stood up by a girl — via email — for our regular meetings to sit, talk, and drink Coca-Cola at
Saizeriya
, I was suddenly compelled to play my harmonica, so I went through my overnight bag, and that's where I found the
Cryptonomicon
, pristine and golden, sitting there. I sat on the straw-mat floor in my kimono and read the first page. Then I put on my uniform (new for summer 2005: navy blue cowboy suit jacket (thanks to a chance meeting in LA with newave from the
forums
), Dr.-Pepper-can-red button-down shirt, Edwin Revolution Denim Sulfur jeans, crayon-green studded leather belt, cream-and-yellow striped socks, and brand new Etnies skate shoes) and walked down to the Saizeriya in Minami-Senju, where they give you
too much
grilled potato and I
know
this, and ordered a drink bar and a potato and sat there watching people. Some kids in the corner mumbled about me — really tanned guys and really pale girls, dressed like they'd just got back from the beach, and were now at this brand-new Italian-themed family restaurant overlooking what has been voted the "most-lonely-looking place in Japan" — the Minami-Senju Japan Rail Train Yard, with its monolithic Lego-looking cubical building hovering over it all, red and blue and khaki. I started reading the book, and got to page fifteen before my food showed up. I poured a Coca-Cola and a cup of Apple Tea, and got to page fifty. I spent another hour drawing pictures on napkins and listening to music on my iPod. Then I took the book and left.
I have not seen this girl (who's so, so,
so
good-looking, and charming, by the way) for a few weeks because of a "situation" wherein this guy, her hairdresser, who she's known since middle-school and always assumed was a homosexual because, I mean, what kind of guy wants to stand and talk to
girls
for eight hours a day, told her that he's liked her for the longest time, and now she needs to "reconsider" a few things. I was supposed to see her last night, and I couldn't, because she, like every other girl I try to involve myself with these days, checked herself into a hospital on account of "mental strain" just yesterday afternoon. I like this girl because . . . she's like me. She's like a goldfish for work; you should see me if I have a job, and I know I'm going to get money for doing set tasks. I do as many of those tasks as I can. It's like leveling up in
Dragon Quest
, only with the sinister goldfish element. You know, how a goldfish will just keep eating all the food you give it, even if that means it's going to die before the morning. Stood up by this girl
again
, I ended up reclining on my straw mat with a pillow, again in my little kimono, hair wet from the public bath, and damned if I didn't read five hundred pages of that book last night. Holy
shit
is it good. I've been swept with these feelings of guilt for the last twelve hours or so, that I wasted so much time reading that flaky Kobo Abe shit when I was in college, and talking to weird-haired petite girls about what seperates an
artistic
portrayal of sado-masochism from borderline pornography. Why didn't I just read this book when Craig told me to? I was ready to read the damned thing; it would have significantly changed how I think. I'd probably be a very different person if I'd have read this damned book. It's big, yeah, it's wacky (kind of), it's fun to read, and it also has a story with frequent poignant moments and/or serious-as-a-heart-attack importance. All in all, I can't say anything the copious critical blurbs in the front don't say.
So let's paraphrase them — the best critque of the book is that, unlike many recent large, hulking pieces of postmodern fiction, Neal Stephenson's
Cryptonomicon
is not a dry epic, it is a
wet
epic. As a person implored (by a stupid girl who said she was a vegan yet whom I
saw
eat cheese) to give David Foster Wallace's
Infinite Jest
a chance, I know what makes an epic dry. I have seen it with my own eyes. Is it so amazing that Stephenson figured out the best way to make an epic is to make it full of, you know, passages that are fun to read, and leaving no page without some sort of little prosaic hook or wordplay that you don't
get
until a few paragraphs later, when the entire matter has long since been dropped, yet all the same, you think, "Aha"? Is it really that complicated? I've had this idea for a long time running, that I want to write a big epic novel, and I want it to be relentlessly entertaining, at least to people with the attention span and good will to read any novel in the first place (I don't intend to convert non-readers into readers, or anything; I have no messiah delusions here). I've tried this three times in the last four years, and once I think I succeeded mostly halfway.
Yet now I see that it has been done, by someone who is not me, and that I've owned that book for five and a half years. The irony is downright lovable as a Welsh Corgi puppy. I have no intention of writing a novel that will "compete" with
Cryptonomicon
at what it does, nor do I feel envy of what it represents, as an "artist." For one thing, I've written no published novels, and I guess there's a reason for that. Shortly after I left that dorm where I lived with Craig and Ryan, I ended up starting an epic novel and finishing it, in one year, and it was full of stupidity. It almost got published, by the very people who published
Cryptonomicon
now that I think about it; I got a little money, and I gave it all away, for the most part. I thought, back then, that people are wrong when they say a twenty-year-old guy can't write a novel worth publishing. I guess I was wrong, too. Neal Stephenson published
Zodiac
at age twenty-eight. Haruki Murakami published "Hear the Wind Sing" at age thirty. I'm twenty-six years old. Hell! Twenty-six! I can't believe it! I'm now out of my mid-twenties, and I made it this far without ever, actually, having a job or
doing
much of anything. Neal Stephenson . . . did things after his undergraduate education. I'm certain he . . . programmed computers, or something. Haruki Murakami ran a jazz club, which I guess added new character traits to his hard-boiled mystique. Yet — what have I done? Hell. Let's be organized here. I'm going to write down a concrete, factual list of things I have accomplished or . . . witnessed, or things that have enriched me as a person or whatever mumbo-jumbo you might use to describe it, in the past four years. I'll not bother being 100% chronological:
1. Went to Europe. England, France, Germany, Austria, Italy (Rome, Venice, Naples, Florence).
2. Spent much time homeless, penniless, wandering London, went to some rock shows.
3. Back in America, drove a convertible cross-country to Los Angeles.
4. Gave a valet in San Diego a $100 tip.
5. Went to Mexico.
6. In Tokyo, taught English.
7. Got in trouble with the Yakuza, and got pushed down stairs.
8. Got fired and kicked out of my house on Christmas Day.
9. Spent some time homeless in Tokyo.
10. Hired by a once-famous, now-drawing-soft-porn comic artist as a personal assistant.
11. Cooked hundreds of omelets for said comic artist.
12. Sang lead in a hardcore punk-rock band called Small Prime Numbers.
13. Wrote thirty-nine novels, four of which were about myself, twenty-five of which were about people who
definitely
weren't me, fourteen of which took place in Tokyo, four of which were longer than a thousand pages, twenty-seven of which were shorter than three hundred pages, and three of which were about tennis. One of the ones about tennis was pretty good.
14. Talked to someone on the phone an hour before they died. 15. Met a guy named
Doug Jones
via an internet forum, discovered we lived very close to one another, met, and became friends. He eventually met, befriended, fell in love with, married, and impregnated (though I think that would belong on
his
list) a girl named
Julie Schimoller
, who had sat next to me in half of my classes for half of my high school experience.
15. Wrote articles about videogames online, independently; gained a few thousand fans and a dozen or so haters, all of the haters being people who professionally write about videogames.
16. Angered a large videogame company.
17. Grew hair to impressive and disgusting length, then cut it all off.
18. Spent a combined total of about eighteen months homeless and jobless, with no prospects.
19. Published articles in sixteen magazines, including
Wired
.
20. Write columns about life in Japan under four different pen names for four different magazines of three different publishers.
21. Had pieces of my writing linked by Slashdot.org eleven times.
22. Started a band called "Large Prime Numbers," which may or may not go somewhere.
23. Have learned to play harmonica, guitar, bass guitar, and drums. Can play the former like a son of a bitch, the middle two like a bastard, and the latter like a god damned psychopath.
24. In the last six months, no, really, I guess I can play the guitar now.
25. Once beat the shit out of four guys in a fight in Ikebukuro West Gate Park.
26. Walked into a karate dojo by the sea in Chiba, thinking I'd train there, sparred the top student, beat him, and walked out.
27. Learned PHP and HTML; served as a technical consultant on a large yakuza-run website.
28.
Interviewed Kazunori Yamauchi, producer of the Gran Turismo games
, in Japanese, on Japanese broadcast television.
29. Appeared as an extra in a Japanese television drama series.
30. Can be seen singing in a Japanese music video.
31. Met each of the members of my favorite band, The Blue Hearts (this was not easy, as they have been broken up for a decade).
32. Translated some five thousand pages of Japanese comics into Americanized English for several publishers. Got paid for . . . about 600 pages of it.
33. Had wonderful sex with a
very
,
very
beautiful girl on three occasions.
34. Got punched in the face, on accident, at a punk-rock show, by a girl who sings lead in a punk rock band called The Zip Trains.
35. Wrote the first novel ever written, on record, in Japanese, on a cellular phone. Publication is pending.
36. Suffered some odd kidney infection, had a fever that should have killed me, and ended up losing twenty pounds I didn't even know I could lose.
37.
I went to Korea nine times
.
38. Received an iPod for no apparent reason. (Payment for a very easy "job.")
39. Taken photos for the Chinese mafia.
40. Taken photos
of
the Chinese mafia.
41. Been punched for taking a photo.
42. Been paid for being punched.
43. Met more than a hundred people ("fans"?) because of the internet, one at a time, and was treated to lunch by each of them in turn.
I . . . don't know what else. Maybe that's enough? Comment with your own lists! Do it! The time frame is "these last four years." It doesn't matter whether you're still in high school or what, just do it.
Anyway, I'm going to start writing that new novel soon. Just one chapter. And I'll put up the donation materials soon! So
you people
can stop asking about it! Just have patience! Good stuff takes time. Right?
I think I'm going to make some noodles for dinner. Oh hell. It's too early for dinner. I think I'll play some
Bumpy Trot
in the meantime, then. Later!!