search journal entries and articles

view journal entries (by month)

articles

Rei Kawakubo: Clothes from some other past


written: Mar 15th 2009 23:33

Inside the lair of the beast


written: Dec 6th 2008 02:45

H&M and Comme des Garcons: A Review


written: Nov 27th 2008 21:09

a review of the Balenciaga 2009 spring/summer show


written: Oct 16th 2008 01:16

on NY fashion week


written: Sep 20th 2008 03:08

a review of the spring/summer 08 Marc Jacobs show


written: Sep 9th 2008 02:41

Oh Mercy


written: Aug 14th 2008 02:10

Where are you Andy Warhol?


written: Jul 17th 2008 22:52

The Sumerman


written: Jul 8th 2008 17:25

a review of the fall 08/09 Dior Homme show


written: Jul 4th 2008 21:31

They say Marc Jacobs is the new Andy Warhol
Marc Jacobs and Andy Warhol in a tree.

written: May 20th 2008 01:04

a review of the fall 08 Marc Jacobs show
Marc Jacobs makes clothes that grandma had.

written: May 1st 2008 22:12

A Review of Super Roots 9 (***)
Psychedelic angel shit.

written: Apr 10th 2007 23:44

a review of the stalin's album
Hot young music writer and the reason they call Britian Great, welcome newcomer Daniel Williams to Large Prime Numbers dot com. A true, deep devotee unparalleled in his understanding of Japanese rock and roll culture, his first album review is sure to scintillate and titilize anyone who dares to click right here.

written: Feb 12th 2007 17:55

a review of sengoku (**)
Get ready folks, it's the Sengoku Super-Review Extravaganza! With reviews by Autumn Campbell, Chris Pinner, Matthew Collier, Alex Savage, and Zebadayus Dontknowhisname with commentary by Jack Hanna and Richard Attenborough. Presented in Technicolor, look inside specially marked packages for details: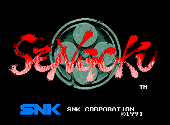 :At some point, Thriller and the Gay Cowboy gain the ability to transform into anything from a ninja who only moves by cartwheels to a dog. They may also gain the ability to shoot fireballs, or wield a sword, or make blue dudes fly forth from their palms like so many projectiles. There really seems to be no logic to when these abilities are gained, though they roughly correspond to the collection of floating orbs of various colors. There is never any guide as to what these colors do, and the ones that give you swords can give you anything from two swords to a very phallic single blade.

written: Jan 24th 2007 22:29

a review of geogaddi (***1/2)
Matt reviews Boards of Canada's 2002 album, Geogaddi.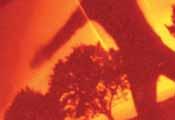 1/2:Overall, this is the tone of the album: A track or two of dark, almost unsettling music, followed by a more soothing song. It keeps hammering at you, chipping away at you, and then lets up and gives you room to breathe. The album goes on like this until the final track: one minute and forty-six seconds of almost complete silence.

written: Nov 30th 2006 21:51

guitars/wild turkey/memory
A signpost with a million and one signs. Where will you go? A feature about whiskey, women, and being remembered by Matt Collier.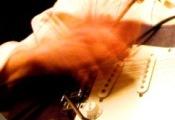 The guitar is a cool instrument. No one looks like a rock star playing a mandolin or an oboe. The guitar is phallic, it's powerful, it's an instrument that can turn a person into a legend. Now, maybe someone could look cool playing a didgeridoo. That's something I would probably want to be a part of if someone out there has the mojo to that shit off.

written: Apr 13th 2006 00:19

Tales of Teenage Horror VI
Japanese Mcdonalds, get out of my dreams (get into my car).

written: Feb 15th 2006 18:08

famitsu roundup, week of october 31st
This week's Famitsu newsbites, days before everyone else gets them! Don't ask how or why, just ask what, and click!



written: Nov 1st 2005 19:40

heavy metal thunder review *1/2
I bet you didn't even know Square-Enix and Media.Vision (makers of Wild Arms!) had made a role-playing about duelling giant robots armed with electric guitars in a future where robots punch each other on television all day, every day, did you? So of course you didn't know that Sex Machineguns did the soundtrack, or that Harold Sakuishi (of Beck fame) had written the nonsensical story and designed all the characters! Well, don't worry, because the game rather violently sucks ass! Even so, there's plenty to read in my review, about reformed Russian hookers and other fun things to do at two in the morning in Tokyo. Behold: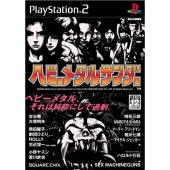 1/2: When Sakuishi tries to populate a story of giant robot battling in the future with his rather shoddy drawings and only the most bizarre of his characters, it ends up feeling like that one bar ten miles up the highway from a town with fifty bars, all wiped out by a hurricane. In the wake of disaster, everyone needs something to drink, and they all find themselves somewhere they never thought they'd be.

And then someone puts Megadeth on the jukebox and a fight breaks out.



written: Sep 6th 2005 21:49

On the State of Multiplayer Gaming




/


: Face-to-face communication. The head engineer of the Korean videogame company GP says the best multiplayer experiences result from face-to-face communication. Sure, Xbox Live has a wireless headset so that you can talk directly to people you??e playing with in Halo 2, but there?? still an awareness of distance on both sides of the conversation. Real, live communication between people is what is important.

written: Sep 4th 2005 22:41

Burnout 3 Prostrategy Guide
Burnout 3 Prostrategy Guide

written: Sep 4th 2005 10:23

a review of final fantasy vii ****
Final Fantasy VII was released by Squaresoft, before they became Square-Enix, in 1997, and it was heralded from that day even until today as a legendary piece of software. Like it or not, you have to admit, as I do, that it is "The most important videogame Square would ever make." In my review, which is a companion to the Project FFDog V Video Feature on insertcredit.com, I award it four stars despite the most horrible of its flaws as they are visible today, I say:






: Final Fantasy VI had aspired to be like a modern opera, because its fans were the kinds of people who would shed tears to midi music; Final Fantasy VIII would take the Final Fantasy series's penchant for constant reinvention of situation, world, system, and character and run it into the ground spectacularly; between these two noteworthiest of videogames, Square attained pop nirvana in a game that instantly became both a cult smash and a worldwide craze. In its setting and its story, it tears handfuls of superfluous pages out of everything else that was popular at the time of its creation, and it weaves a tale not unlike a Japanese samurai fiction bled into a spaghetti western sitting on top of a pile of dystopian science-fiction. Looked at from the top down, it is a big, unwieldy, burlap sack of hot genius parts. Booted up from the beginning, it's a game with a hell of a beginning.



written: Sep 1st 2005 17:10

a review of metal slug 4&5 (**1/2)
You know, whenever I feel like playing a good videogame that doesn't fuck with me, I put Metal Slug 3 into my PlayStation2. It just feels nice. I have, otherwise, no outstanding thoughts that would constitute a review. I believe Brandon Sheffield's assessment in his review on insertcredit.com ("You're damn right Metal Slug!") is spot-on. You know what, though? Maybe Metal Slug 3 isn't the best in the series? I'm always so quick to say it is. Yet the game starts all quick and frantic, only to slow down to a grating, grinding pace in the second stage, the "god damn zombie level." I hate that zombie level! It's not funny! It's not cute! Yet . . . why does Metal Slug 3 seem to appeal to me more than 4 or 5? I don't know! Luckily, Evan Kaigle has written a combination-attack review of the two games. I have read it, and my final decision is . . . I'm thirsty. See for yourself:




1/2: It rewards us for killing an enemy soldier by making him gush blood, or explode, or catch on fire in such a satisfying way. It rewards us for blowing up tanks, houses, aliens. It?? not a tangible reward, however; we aren?? rewarded for the destruction itself, rather, the destruction is the reward.

written: Aug 17th 2005 16:45

a review of super mario stadium **
Mario and friends step up to the plate and hit one out of the park with Mario Superstar Baseball, called Super Mario Stadium in Japan! It's made by Namco, who recently released their Namcollection, which has Tekken, Ace Combat 2, and Ridge Racer on it! Oh man! In other words, this is a company that knows value, paired with a company that knows exploitation! Let's see how awesomely this game does, and is, with Classic Tim Rogers's review!!




: I assume the company president's duties in picking character rosters for Mario sports titles is as difficult as Hiroshi Yamauchi's decisions for real estate acquisition must have been in the golden age before Taito's Space Invaders came along and inspired makers of pachinko machines to craft interactive means of dispensing cigarettes. "Sir," an underling says, sliding into the office, "we've acquired a dumpy old building in the former licensed quarter. It has suffered three arsons and stinks of stale water. Awaiting your commands." Speaks Yamauchi, "Is it in a hotel district or a pachinko district?" The reply is quick: "A pachinko district, sir." Yamauchi closes his eyes for sixty seconds, and then opens them. "Let us make it a pachinko parlor."



written: Aug 17th 2005 16:06

a review of smt: digital devil saga (***)
Evan Kaigle logs in with his second review, this one of the love-it-or-hate it RPG Shin Megami Tensei: Digital Devil Saga. I hear they're keeping the "Shin Megami Tensei" name over in America. What the hell is up with that? Do you people even know what that means? Then again, I guess you don't have to. So yeah, the game is of the love-it-or-hate-it variety, and Mr. Kaigle, well, kind of likes it. So! Read:





: The graphics mirror this cold, indifferent world. Colors are solid and muted; details are forsaken for simplicity. The game takes place in a post-apocalyptic wasteland, yet everything is??clean. It looks fake, and yet it seems so strangely real. It?? as if all our surroundings and objects lost meaning. If real life looked like this, we could never say "these are the initials I carved on a tree by the lake"; "This is the mural I painted the brick wall". All of this is gone now. Instead, all we can do is think to ourselves: "this is where the neutron bomb exploded; this is where all organic life died."

written: Aug 8th 2005 21:47

a review of lumines (***2/3)
New contributor -- and old friend! -- E. Megas dissects Lumines, a game what he says is "[what] may be [...] the first modern puzzle game," in length that can be classified as either "epic" or "plodding," given your disposition:





2/3: For the most part, puzzle games are...Really just toys. Lumines is also a toy, and doesn't stray far from that conceit??/em>but it does much, technically and thematically, to advance the state of puzzle games, and their awareness as toys.

Read on, rock on, and flame on!!



written: Jul 30th 2005 11:44

a review of project altered beast (1/2*)
I wrote this review of Project Altered Beast back in April, and now I unleash it upon all of you. It's rather punchy. Take a look:



1/2: Project Altered Beast is a remake of Altered Beast, a game from 1989, a game we played when we were ten years old and all we wanted to do was walk and punch things, so long as our on-screen avatars were huge, grainy, shirtless men whose fists grew flames as they punched, until they'd accumulated so many flames that the screen blacked out and our face roared into a werewolf or a dragon and then the game got way easier. In that game of old, our heroes were risen from their graves at a vaguely Grecian cemetary, by some bearded old man who might have been Zeus. It took us through six stages of white pillars and underground caverns of marble. It ended when we'd paid it enough money.

No amount of money will make Project Altered Beast end, and I wager no amount of money will make it hardly begin, either.



written: Jul 26th 2005 14:20

a review of nintendogs (**)
While wandering Akihabara late at night, trolling for some udon, bladders full of Coca-Cola, my friend Jordan Haywood turned to me and said, "I took a hooker to the guitar shop--" prompting me to hold my hand up like, "Talk to the hand, because the face has heard this story already." He then said, "No, no, not that hooker at the guitar shop story -- I mean, look -- I was going to talk about Nintendogs." This gave me half an erection, and I prompted him to tell the rest of the story. He then shrugged off my request, saying he'd put it into an email, later. What was born was this, perhaps the definitive Nintendogs review on the internet, written by Jordan Haywood in "Classic Tim Rogers" style:




: She was really excited to show me her Corgi. Reaching for the white Nintendo DS on top of her television, she was telling me how the dog would come when she called it, and how she was teaching it to catch a Frisbee. Sure enough, the dog really did come when she called its name (she named it ??). The dog really was learning to catch a Frisbee. She was ptractically jabbing at the screen with her stylus in excitement (Miyamoto suggests playing the DS with a Q-tip because it is less likely to scratch the screen. I suggest not bothering with the DS until they release some games that aren't tech demos or gimmicks). After the demonstration, I began to mess around with the game on my own. I took the dog for a walk, gave him a bath, and so on. Though the game can be played until infinity, theoretically, thirty minutes was time enough for me to make a definitive conclusion.

written: Jul 26th 2005 13:39

a review of nanobreaker (*)
New contributor and old friend Chris Gesualdi, who's a bit of a large prime number himself, if you know what I mean, chimes in with this review of Nanobreaker, which he bought for ten dollars and didn't really like. Inside are many words. These are some of them:



: Did I lose a lot by taking a chance on Nanobreaker? Not really. I spent $10 and learned a valuable life lesson about being wary of Circuit City's bargain bin. I think that maybe its price tag should've told me something about its quality being that most good games do not drop to bargain bin prices a scant four months after release. Yet the promises of cartoonish bloodshed ruined my sense of judgement, and the Castlevania equation only drove me over the edge. I mean, there were other games in that bargain bin, games like "King of Fighters: Maximum Impact" or "SVC Chaos," games I had bought for prices over $10 and enjoyed. Sometimes when games are cheap, it doesn't always mean they're shitty, sometimes it just means they're misunderstood.



written: Jul 26th 2005 13:14

a review of riviera: the promised land ****

New contributor (and old friend!) Evan Kaigle writes in with his first review on this here website. It's of Riviera: The Promised Land on Gameboy Advance, and the presumptuous bastard gives the game four stars. Nice way to get started, jerk!

Oh, I'm kidding! I have faith that he'll write more, so we'll see. For now, of Riviera, a game I honestly would like to play myself if I could get over my lazy eye problem, which makes playing a GBA for more than ten minutes really embarrassing, he says:




:
Riviera: The Promised Land has what is quite possibly the best battle music ever in a videogame.
I generally don't like the battle music in RPGs. I always think of how cool it would be if there was no battle music in an RPG, especially a very surreal one, with haunting music. And yet people need battle music. It helps them notice that they are fighting, apparently. The music during battles can be especially annoying if the game has random encounters; not that I have anything against random encounters, however. Riviera does not have random encounters, nor is the regular music particularly amazing. It makes me wish I was fighting something.



written: Jul 19th 2005 16:08

tsukiyo ni saraba review ***1/2

New contributor and old friend Takeru Amazawa, who writes a column for the UK's Play magazine as BT Amazawa, the BT standing for something of a private joke between me and him (I used to be "BT Joestar," back in the day), finally gets off his arse and writes his promised review of Taito's Tsukiyo ni saraba, a "revolutionary" gun-action game released in early 2005 to zero fanfare and sub-zero sales, just a week before Taito releases its "memories" collection, which he has also sworn to review, though lord only knows how long it'll take him to do it. This game has the unique pleasure, anyway, of being an action game with a big-band jazz musical score by Yasunori Mitsuda, so it might be worth a look! Inside, Amazawa explains:





1/2: So why didn't it sell? At all? That's a wonderful question. My opinion as a game critic and game analyst is informed by many trips to many arcades, where games like Mushihimesama, being released soon on PS2 to the sweaty masses, are played and revered above all others. The people who play these "hardcore games" play them because they are in love with the era that birthed them. They are like the baby goose -- gosling -- who believes a garden hose is his mother because it was the first thing he saw upon hatching. I am not denying that there is something bordering on art behind the scenes of two-dimensional top-down shooting games. I'm just lamenting that the genre's fans would scarcely think twice about trying something different. Tsukiyo ni saraba is a non-issue to them, because it's about people running on foot, features handguns that do not gleam as though made of silver and men whose hair is not white or in a pompadour, does not star a big-breasted little girl riding on a flying beetle, and is therefore "trying too hard."



written: Jul 19th 2005 15:47

a review of katamari damashii 2 (***)
We Love Katamari is the most-looked-forward to sequel of the year. There's very little chance, from the start, of it holding a candle to the groundbreaking brilliance of the original. I mean, we all know the concept now -- roll a ball, pick up stuff, get bigger. Right? Well, I beat this game in one passionate night, and come at you delivering the straight truth:


We Love Katamari represents that rock star's second one-night-only show in your town. You trembled with excitement the first time because it was all so unexpected. This time, you've listened to the albums for a year and learned every nuance of every song it might sing, inside and outside, forward and backward, and the rock star knows that, so it sings all the songs you want it to sing, and it talks all it wants between songs because it knows you're going to cheer on its every mundane word. The next, third step of rock-stardom, if I'm not mistaken, is becoming like Thom Yorke and refusing to ever, ever sing "Creep" live again, because it represents that one instance where the fans know exactly as much as you do with regard to your own music: this is the best song you will ever sing, the most finely-honed, the most classic in theme, the most edge-of-the-moment, the most important with regards to performance and production. I dare not imagine what a third Katamari game will feel like if it continues its logical slide into rock-stardom. Maybe it'll be about rolling the ball to America, and star the US Military as the bad guys, and they'll shoot things off your katamari as you're rolling around. Maybe the King's alcohol habit will rear its ugly head and he'll sit there drunk and complaining about politics for hundreds of word balloons between stages?



written: Jul 13th 2005 16:46

a review of katamari damashii (****)
A year and some change ago, I reviewed Namco's world-changing game Katamari Damashii. The sequel is out now, so I re-present this review, which originally ran on insertcredit.com as a companion to my review of the sequel. Of the original, I wrote:


Unlike Jet Set Radio, full of interesting music and character, Katamari Damashii is blest with a purity of concept. Jet Set Radio was made by people who wanted to make a game that included music by Guitar Vader and characters who spraypaint graffiti while magnetic-rollerblading. The genre and the gameplay hook, however, was not yet decided. In music terms, it was a song made by genuinely cool people who just wanted to be in a band. Katamari Damashii is something else. It is easily the better game, and the more important landmark as far as game history will be concerned. It is not a cult hit. It is a superstar. It is coming to your town for one night only, to rock you, and love you, and love you, and leave you for dead an hour later.
Open up your arms and whisper a little prayer.

written: Jul 13th 2005 16:19

Andrew Toups' E3 Coverage
OUR CONTINUING, UP-TO-THE MINUTE COVERAGE OF 2005'S ELECTRONICS ENTERTAINMENT EXPOSITION.

written: Jul 8th 2005 09:41

a review of genji (**1/2)
One of the big games Sony megaton announced back before Tokyo Game Show 2004, Genji is finally available to Japanese gamers -- no, Japanese consumers, and is selling like mad under the banner of mainstream entertainment. Classical Tim Rogers beats the life out of the game and reports:

Okamoto's previous games, the Onimusha series, were just starting to take some flack in the mainstream, non-game world for being historically inaccurate to the point of portraying wise general Oda Nobunaga as a crazed warlord who commanded demon- and zombie-samurai. Phoenixes, wizards, and flying ninjas be damned, Genji, telling a tale about a young warrior collecting the magic artifacts he needs to physically and mentally prepare him for the fight of his life, represents something of a settled-down maturation.

Come on, read it!!



written: Jul 7th 2005 16:35

a review of drag-on dragoon 2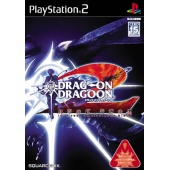 The original Drag-on Dragoon was misunderstood, most likely because people couldn't decide if its title was a joke or not. Well, now, Drag-on Dragoon 2 is here, and it doesn't suck. Join Classic Tim Rogers as he reviews the game in a few too many words.

written: Jun 30th 2005 15:47

a review of romancing saga: minstrel song
Akitoshi Kawazu is the dreck-king of game-developers, and his latest offering is . . . "his best game to date. It's just still not very good. At all." Join Classic Tim Rogers as he reviews one game, and an entire series -- it's Square-Enix's Romancing SaGa: Minstrel Song for Sony PlayStation2.

Fear!!



written: Jun 14th 2005 16:47

The Boeing 767 Personal Entertainment System
A quick look at the in-flight video games offered on international flights.

written: May 15th 2005 14:48

a review of touch! kirby for nintendo DS
Nintendo has released a new Kirby game, this time for Nintendo DS. I hate Kirby games. I find them vapid and shallow. So let's take a look!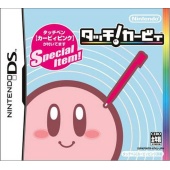 : I've always held the belief that anyone who lists "Kirby" as one of their favorite franchises is either below average intelligence or a poser pretending to be "in touch" with something they're not really in touch with. I find all of the games bland and all of their attempts at character to be boring. Yet Touch! Kirby is so far the best game of 2005. Kirby can't "fly" anymore, nor can he even use his vacuum abilities. In fact, he doesn't even walk anymore. He rolls. You guide him through levels by drawing rainbow-colored lines with the Nintendo DS stylus. There's some storyline device for explaining the rainbow-colored lines. Something about a pot of magic paint. The magic paint is from that same place "beyond the stars" where Kirby comes from, I take it. It doesn't matter. You use the paint to draw lines on the screen. Sometimes you run out of paint, and need to wait for some of the paint on the screen to disappear so you can draw more paint. If you touch Kirby with the stylus, he rolls forward with a small burst of speed. If you touch enemies, they freeze for a second; if Kirby touches them while they're frozen, he kills them and absorbs their powers; the powers can be used by touching Kirby again. Draw a line under Kirby and ramp that line up, then touch Kirby, and he rockets up the line and jumps at the end. Draw a line with a loop-de-loop in the middle, touch Kirby, and he'll go through the loop, building speed. If there's a little star-emblazoned box in Kirby's way, quickly touch it with the stylus to eliminate it. If it's a big block, touch it several times. The stylus is quick and responsive, and even touching a tiny block seems like something that can be, enjoyably, done over and over again.



written: May 2nd 2005 17:00

Pizzeria Uno at COEX Mall, Christmas Day
A look at Koreans, Korea, and Chicago-Style Deep Dish Pizza. This is among the shortest short stories I have ever written.

written: Mar 13th 2005 10:46

a review of mother 2 ****
This is a review I wrote of Mother 2, aka Earthbound. The review appears on insertcredit.com as well, as part of the mysterious Project FFDog: Book Four. It is so mysterious there, in fact, that it isn't linked anywhere. So I put it up here, as well. Enjoy, then, boyos. If enjoying is one of those things you can do. And let me know if you want me to archive all my game reviews on here. Though hey, I figure I'll start doing that, anyway. It doesn't mean I'll be . . . editing them or anything. Just putting them up here. You know.

written: Jan 31st 2005 16:39

sakura taisen v: episode zero *1/2
Yeah, I wrote a review of Sakura Taisen V: Episode Zero. I wrote it on a bus, on my cell phone. It's actually part two of a two-part review. The first one will go up on insertcredit.com in a day or so. The gist, if you're too lazy -- the game sucks, and so does this review, kind of. Enjoy.

written: Jan 13th 2005 03:11